Witches, sorcerers, costumes, tricks, and superstition…no, it's not Halloween! We're talking about Valborgsmässoafton (Valborg or Walpurgis Night) in Sweden.
While you might not associate the beginning of spring with witchcraft and sorcery, this correlation has some interesting roots in numerous European countries. In this article, you'll learn about the origins of this mystical holiday and how it's celebrated today.
Let's go!
1. What is Walpurgis Night in Sweden?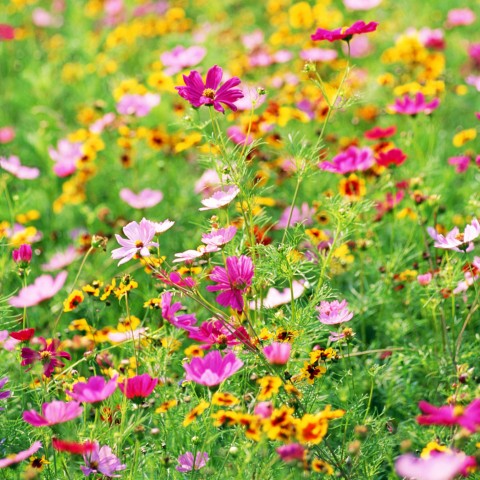 In Sweden, Walpurgis and May Day take place each year on the night of April 30 and day of May 1 respectively. This festival is also common in a number of other European countries, including Germany, Finland, the Czech Republic, and Estonia.
Walpurgis Night is named after an eighth-century abbess named Saint Walpurgis (also known as Saint Walpurga). She was known for her effectiveness in spreading Christianity, as well as her supposed abilities to deflect witchcraft and heal a variety of ailments. People would invoke her in their prayers in the hope that she would keep the witches at bay.
You see, it was believed that witches and sorcerers would hold a Witches' Sabbath each year on the night of April 30. They were thought to engage in crazy dances and conspire with demons—or even Satan himself—to harm Christians and cause other sorts of trouble.
In addition to invocations of Saint Walpurga, people would light bonfires on the hillsides and create as much noise as possible to scare away witches.
Over time, Walpurgis Day became less associated with actual witchcraft, and more and more people perceived this day as a time to reflect on the charms of such superstitions. Today, the holiday is mainly celebrated just for the fun of it, though the superstitions behind it are still strong in some places.
2. Traditions and Celebrations for Walpurgis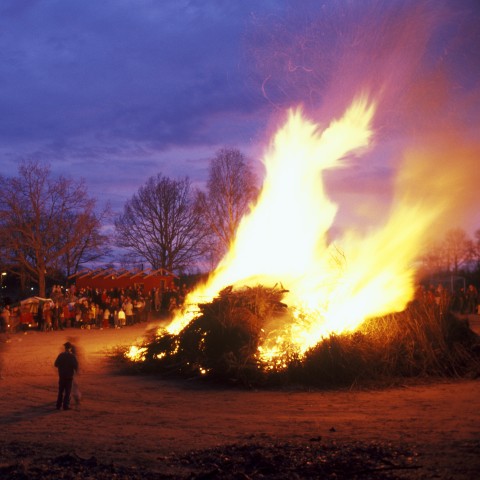 Walpurgis and May Day celebrations in Sweden vary from region to region, but there's a large focus on enjoying the spring and the coming of summer. In the morning, some Swedes indulge in a delightful breakfast of champagne and strawberries. Later in the day, people often gather with friends, family, and loved ones in local parks and indulge in BBQ and alcoholic beverages.
Walpurgis Day in Sweden is particularly popular among university students, who engage in activities such as the donning of the student cap in Gothenburg and rafting on Fyris River. Uppsala University is particularly lively during Valborg.
People of all ages enjoy participating in the bål (bonfire)! Due to the historical background of this holiday, lighting these large fires on which to brinna (burn) an effigy of a witch is a common activity. Some bonfire festivities will have various stalls set up that offer tasty foods and drinks. Music and dancing also play a large role in the holiday, especially around the bonfire.
Finally, though this is less common nowadays, there are often left-wing demonstrations that take place following Walpurgis night in Sweden.
3. Beltane
While the Valborg holiday likely originated from a pagan Norse holiday linked to the dead, there's another holiday that seems to share roots with it: Beltane.
This is a pagan holiday still celebrated today in Wiccan and Neopagan circles, and it shares many of the same tenets as Valborg. In times past, there were four important festivals celebrated throughout the year, Beltane one of them. It marked the end of the winter and the beginning of summer, and bonfires were popular on this day.
The main purpose of Beltane was to protect cattle herds, crops, and dairy products from harm. This was done by appeasing the aos sí, a type of fairy or other supernatural race in Irish/Scottish mythology.
4. Vocabulary You Need to Know for Walpurgis in Sweden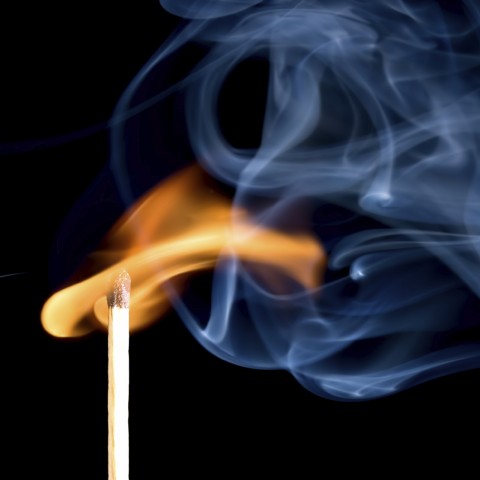 Ready to impress your Swedish friends or hosts with some new vocabulary? Here are some of the words and phrases from this article, plus a few more!
Vår / Spring
Eld / Fire
Valborgsmässoafton / Walpurgis Night
Fyrverkeri / Firework
Fira / Celebrate
Bål / Bonfire
Brinna / Burn
Brasa / Campfire
Smällare / Firecracker
Ved / Firewood
To hear and practice the pronunciation of each word and phrase, be sure to head over to our Walpurgis Night vocabulary list.
Final Thoughts
Valborg is a fascinating, whimsical holiday with some unclear origins, though its celebrations today are still popular in Sweden.
How do you celebrate the arrival of warmer weather in your country? Is there a special holiday involved? We look forward to hearing from you!
If you would like to continue learning about Swedish culture and the language, make sure you continue to explore SwedishPod101. Here are some fun pages to get you started:
Happy learning!