Animals may not be the first thing that comes to mind when you hear "Sweden."
Maybe you think about the delicious Swedish meatballs you had that one time. Or maybe the sailing enthusiasts you've seen on Instagram. While this Nordic country is known for those things and more, what it's not given enough credit for is its stunning diversity of wildlife.
Learning animal names in Swedish will help you describe and talk about the huge number of wild creatures that call Sweden home. Moose, beavers, wolves, brown bears, arctic foxes, wolverines, lynxes, wild boars, otters…and the list goes on. There are even tours dedicated to finding specific animals (like lynxes) in the wilderness. As such, learning the names of animals in Swedish will be essential if you like to travel or consider yourself a serious animal lover. 
In this article, we've compiled several vocabulary lists for different kinds of animals and broken them down by category for you. 
Without further ado, let's dig right in…
Table of Contents
1. At Home (Pets)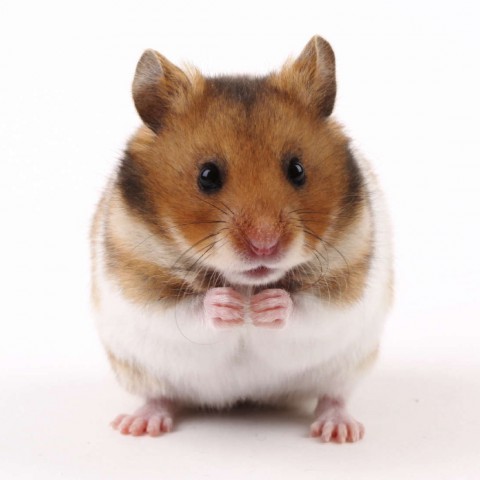 Swedes treat their pets like family. The sense of equality that's dominant in Sweden also covers animals; they're considered so much more than just a creature that needs to be fed. To give you an idea, many Swedes even work their schedule around their pets' needs! 
More and more Swedish companies are allowing their employees to bring their pets to work, and pets (especially dogs) go with their owners on vacation. Dog owners in Sweden always seem to be walking their dogs, and there's plenty of space for them to enjoy thanks to the country's abundance of nature. 
Swedes take pride in owning their dogs, and it's considered strange to have one's dog left out to play around or do "normal" activities. You're expected to have your dog participate in events and competitions, and to make it a member of a dog association or club.
In other words, dogs are the 24/7 companions of Swedes.
While dogs are Swedes' personal favorite pet, other animals are not so uncommon. Below is a list of nine housepets you may stumble upon in Sweden:
| | |
| --- | --- |
| Katt | "Cat" |
| Hund | "Dog" |
| Hamster | "Hamster" |
| Kanin | "Rabbit" |
| Mus | "Mouse" |
| Råtta | "Rat" |
| Marsvin | "Guinea pig" |
| Guldfisk | "Goldfish" |
| Papegoja | "Parrot" |
2. On the Farm (Farm Animals)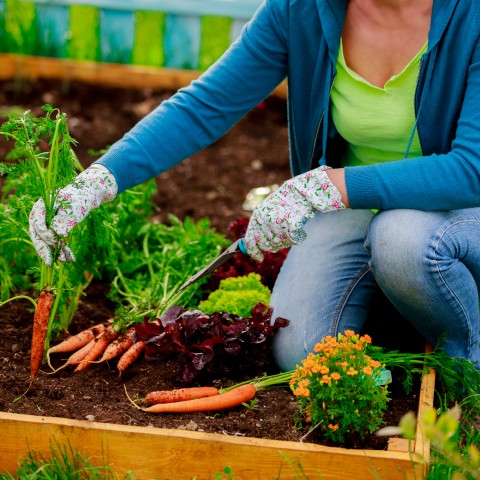 Agriculture in Sweden is not evenly distributed among the country's regions. This is because it makes more sense to use the mountainous parts for forestry rather than farming activities. The farther south you go, the more agricultural land you'll find. Still, not that many plant types can be grown here, given the limitations imposed by the weather and short growing seasons.
Only 1.5% of Sweden's working population is involved in agriculture. Traditional farming is not very common in the country, though urban farming is on the rise as people are becoming more environmentally aware. Many Swedes now prefer to grow their own produce, be it in their apartment or their home garden in the suburbs.
Below is a list of farm animals in Swedish along with their English translations:
| | |
| --- | --- |
| Ko | "Cow" |
| Gris | "Pig" |
| Får | "Sheep" |
| Get | "Goat" |
| Häst | "Horse" |
| Höna | "Hen" |
| Kalkon | "Turkey" |
| Gås | "Goose" |
| Anka | "Duck" |
| Tupp | "Rooster" |
Hungry for even more vocabulary? Then head over to our lesson on farm animals in Sweden to learn the names of even more animals! 
3. In the Wild / Forest / Safari (Land Animals)
Sweden is home to several predators, including bears, lynxes, wolves, and wolverines. Sweden is one of the largest European countries, yet it has the second-lowest population density. This gives the country tons of free space for animals to roam far away from humans. 
You can experience Swedish wildlife anywhere, from private or public forests to national parks. Still, a big misconception about Sweden is that predators roam the streets. The truth is that large predators are rarely seen out and about unless you go out for the sole purpose of finding them in certain areas.
Given the low attack rates, experts describe Swedish nature as perfect for those looking to experience wildlife and camping without facing serious predator danger. The only danger lurking in the forests of Sweden is not large animals, but rather what we'll cover in the next section.
But first, here's a comprehensive list of wild animals in Swedish:
| | |
| --- | --- |
| Björn | "Bear" |
| Varg | "Wolf" |
| Rådjur | "Deer" |
| Hare | "Hare" |
| Räv | "Fox" |
| Igelkott | "Hedgehog" |
| Ekorre | "Squirrel" |
| Vildsvin | "Boar" |
| Groundhog | "Groundhog" |
| Lejon | "Lion" |
| Tiger | "Tiger" |
| Jaguar | "Jaguar" |
| Panter | "Panther" |
| Elefant | "Elephant" |
| Giraff | "Giraffe" |
| Apa | "Monkey" |
| Gorilla | "Gorilla" |
| Känguru | "Kangaroo" |
| Koala | "Koala" |
| Panda | "Panda" |
| Sengångare | "Sloth" |
| Säl | "Seal" |
| Pingvin | "Penguin" |
| Isbjörn | "Polar bear" |
| Valross | "Walrus" |
Enthralled by wild animals? Then you'll love our lesson on forest animal vocabulary!
4. Bugs and Insects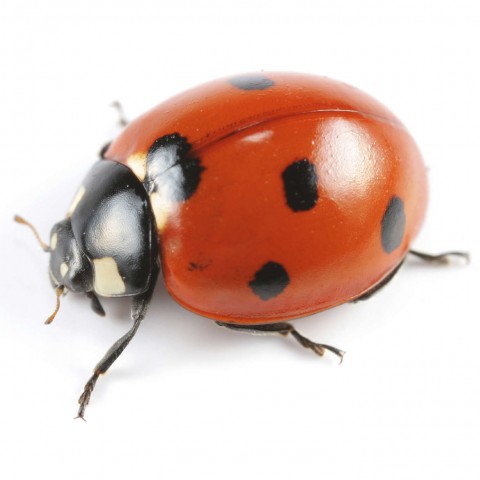 I don't mean to scare you off, but wasps are the #1 cause of death inflicted by animals in Sweden.
Surprising, right?
Wasps, along with bees, represent a real danger to those who are allergic to the two insects' bites. If you're not allergic to either, then you're good to go. But if you are, you might want to take some precautions before you go wandering around in Swedish nature.
Oh, wait! There are still ticks to talk about. Did you know they carry diseases such as Lyme and TBE (tick-borne encephalitis)?
Below are the names of thirteen insects and bugs in Swedish:
| | |
| --- | --- |
| Bi | "Bee" |
| Geting | "Wasp" |
| Mygga | "Mosquito" |
| Fluga | "Fly" |
| Spindel | "Spider" |
| Gräshoppa | "Grasshopper" |
| Kackerlacka | "Cockroach" |
| Fjäril | "Butterfly" |
| Myra | "Ant" |
| Mal | "Moth" |
| Snigel | "Snail" |
| Snigel | "Slug" |
| Fästing | "Tick" |
5. In the Ocean (Aquatic / Marine Animals)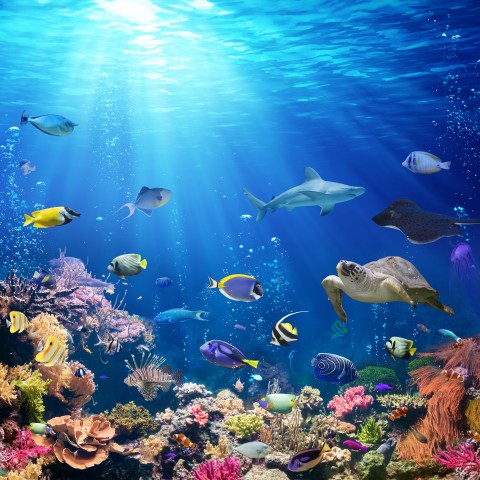 Like Denmark and Germany, Sweden borders both Kattegat (from the West) and the Baltic Sea (from the Southeast). It also borders the Gulf of Bothnia from the Northeast.
In addition, Southern Sweden features several lowland lakes with a variety of marine animals, with the biggest lake in the country being Lake Vänern. 
Angling and fishing are popular and make for a fun experience in Sweden. Just make sure you follow Swedish fishing rules, and you'll go home with a variety of fish such as salmon, zander, and trout.
Below you'll find the names of the most common aquatic animals in Swedish:
| | |
| --- | --- |
| Fisk | "Fish" |
| Öring | "Trout" |
| Gös | "Zander" |
| Lax | "Salmon" |
| Haj | "Shark" |
| Delfin | "Dolphin" |
| Val | "Whale" |
| Sjölejon | "Sealion" |
| Manet | "Jellyfish" |
| Bläckfisk | "Octopus" |
| Sjöhäst | "Seahorse" |
| Sjöborre | "Urchin" |
| Sjöstjärna | "Starfish" |
| Mussla | "Mussel" |
| Sjögurka | "Sea cucumber" |
6. Reptiles & Amphibians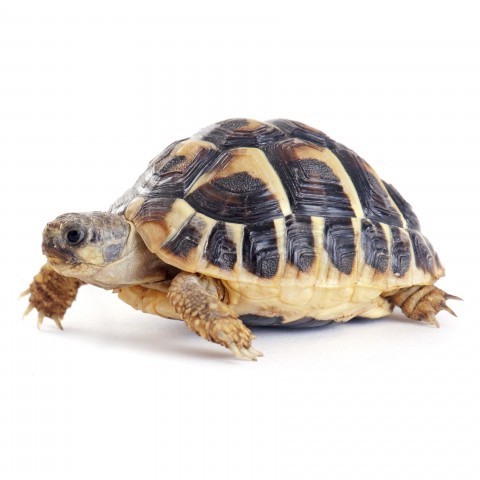 There are reptiles all over Sweden, though there's not much to worry about in the wilderness. The venom of the only venomous snake in Sweden (the common European viper, a.k.a. the "adder") is not strong enough to kill a human being.
| | |
| --- | --- |
| Groda | "Frog" |
| Padda | "Toad" |
| Krokodil | "Crocodile" |
| Ödla | "Lizard" |
| Sköldpadda | "Turtle" |
| Havssköldpadda | "Sea turtle" |
| Orm | "Snake" |
7. Birds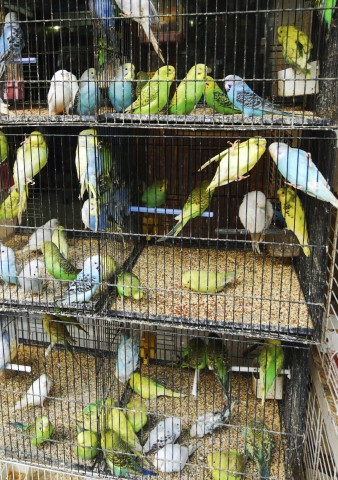 There are a variety of beautiful birds living in Sweden, most notably the country's national bird—the common blackbird.
Here's a list of the nine most common birds in Sweden: 
| | |
| --- | --- |
| Duva | "Pigeon" |
| Fiskmås | "Seagull" |
| Kråka | "Crow" |
| Örn | "Eagle" |
| Duva | "Dove" |
| Uggla | "Owl" |
| Skata | "Magpie" |
| Sparv | "Sparrow" |
| Påfågel | "Peacock" |
8. Animal Body Parts
Now that you know the names of several different animals in the Swedish language, let's go over another essential vocabulary set: animal body parts. Knowing these words will help you better describe the animals you come across, so learn them well! 
| | |
| --- | --- |
| Svans | "Tail" |
| Hår | "Hair" |
| Päls | "Fur" |
| Tand | "Tooth" |
| Huggtand | "Fang" |
| Klo | "Claw" |
| Horn | "Horn" |
| Hov | "Hoof" |
| Fjäder | "Feather" |
| Vinge | "Wing" |
| Näbb | "Beak" |
| Mun | "Mouth" |
| Fena | "Fin" |
| Tentakel | "Tentacle" |
| Man | "Mane" |
| Snabel | "Trunk" |
| Bete | "Tusk" |
| Antenn | "Antenna" |
| Tagg | "Dart" |
| Ben | "Leg" |
| Fjäll | "Scale" |
| Tass | "Paw" |
9. Animal-Related Idioms and Slang Expressions
| | |
| --- | --- |
| Smutsig som en gris | "Dirty as a pig" |
| Tjock som en gris | "Fat as a pig" |
| Tyst som en mus | "Silent as a mouse" |
| Arg som ett bi | "Angry as a bee" |
| Modig som ett lejon | "Brave as a lion" |
| Full som ett svin | "Drunk as a pig" |
| From som ett lamm | "Meek as a lamb" |
10. Conclusion
Congratulations for getting this far!
In addition to learning the names of different animals in Swedish, you've become familiar with the names of animal body parts and even a few animal-related expressions used in Sweden. To practice, drop us a comment with the name of your favorite animal (or animals) in Swedish!
Want to impress native speakers even more? Or feel like there are some dots you need to connect for your Swedish to really come together? 
SwedishPod101 is an effective learning system you can utilize to go from "okay" Swedish to native-like fluency. 
We help beginner, intermediate, and advanced learners master the most Swedish in the least amount of time possible.
SwedishPod101.com hosts thousands of audio, video, and text lessons, all of which come with transcripts and cheat sheets to help you practice every topic in greater depth.
Moreover, our system integrates some very effective learning tools. The pronunciation comparison feature, line-by-line breakdowns, online flashcards, and more make SwedishPod101 a comprehensive tool for learners at every level.
You can even opt for a personalized learning program by one of our native Swedish-speaking language experts.
Access all of these perks (and more) by signing up for free at SwedishPod101.com!
No credit card required. 
Lyckligt lärande!
Happy learning!
August 26, 2021
If you google "dating in Sweden," you'll get loads of negative results and failure stories:
"Swedes have no dating culture."
"Swedes just hang out and never date."
"Swedes stay in their circles."
Considering the nation's strong emphasis on gender equality, Swedish women tend to be less dependent on men compared to women in some other countries. In addition, government-supported childcare makes it easier for mothers to be self-dependent.
But that doesn't mean romance is dead! In fact, Swedes are very warm and loyal once you've developed a bond with them. Learning how to express your love in Swedish will greatly benefit you, whether you're fetching for something long-term (like marriage) or pining for a more short-term, no-strings-attached arrangement. Sweden is actually the perfect place to land a casual relationship, as this is what most Swedes are looking for. 
One of the best ways to win a Swede's affection is to make an effort to learn their language, even if it's only a few words and phrases. After all: 
"If you talk to a man in a language he understands, that goes to his head. If you talk to him in his own language, that goes to his heart."
See a pattern there? 
Big effort for a big reward.
In this blog post, we'll be covering the best expressions for picking up your Swede, dating them, or even getting married—not to mention everything in-between.
While most Swedes speak fluent English, it's good to spice things up with some Swedish to show your partner how interested you really are. 
Without further ado, here are your 30+ Swedish love phrases.
Table of Contents
1. Confess Your Affection: Pick-up Lines and More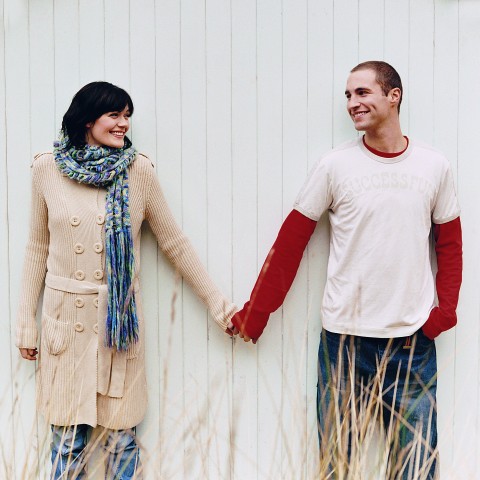 All great things come from small beginnings. This means that your initial interaction needs skillful execution—no matter how small a gesture or phrase you use. And what's a better execution than surprising your future date with some Swedish skills?
Before we get into the expressions below, it's worth noting a few things about the dating culture in Sweden. 
Swedes are very outdoorsy people. As they like to say: Det finns inget dåligt väder, bara dåliga kläder. / "There's no bad weather, only bad clothing." 
So you should expect your dates to take place somewhere like a bokskogen (beech tree forest) or by the seaside! It's probably not going to be a boring date, especially if you bring some charcoal with you for a quick BBQ on one of the free park fire pits.
Alternatively, you might go for the typical Swedish snack break en fika to get coffee and a pastry. This should be your go-to option for a first date, especially if you haven't met the person before.
It's worth noting that after your first date, you're expected to be exclusive. So, no dating around until you and your Swede decide to part ways.
Now that you have a good idea of how things work in Sweden, here are seven expressions to ask your Swede out. 
Do you want to go out on a date with me?
Vill du gå på dejt med mig?
Swedes rarely make the first move, so you'll probably have to do that for them. With Sweden being one of the best countries for gender equality, there are no unspoken gender roles. As such, you'll likely be expected to make the first move even if you're a woman.
Will you be my valentine? 
Vill du bli min valentine?
Until recently, Valentine's Day was largely overlooked in Sweden. But it's continuously flourishing and becoming more important to the younger generation.
A fun fact is that Swedes have a unique name for Valentine's Day. They call it alla hjärtans dag, which literally translates to "all hearts day." It's worth noting that Swedes pronounce the word "valentine" just as it's pronounced in English. 
You mean so much to me.
Du betyder så mycket för mig.
This sentence is great for affirming your appreciation for your partner, and it sends a clear sign of interest. You can use this sentence while hanging out or texting before you ask for a date.
I think of you as more than a friend. 
Jag ser dig som mer än en vän.
Stuck in the friendzone and not sure how to get out? Text this sentence and see how far things will go. Worst case scenario is you'll impress your desired date with your Swedish skills, even if they don't feel the same way. 
I've got a crush on you. 
Jag är förtjust i dig.
Looking for a crush confession text? Drop this phrase in your conversation and keep your fingers crossed. 
You're so beautiful. 
Du är så vacker.
Loving those Swedish features of your female date? You might wanna let her know before asking her out. 
You're so handsome.
Du är så snygg.
If you want your desired male date to know you're into him, you might want to impress him with some Swedish and hope he asks you out!
2. Fall in Deeper: "I Love You," and More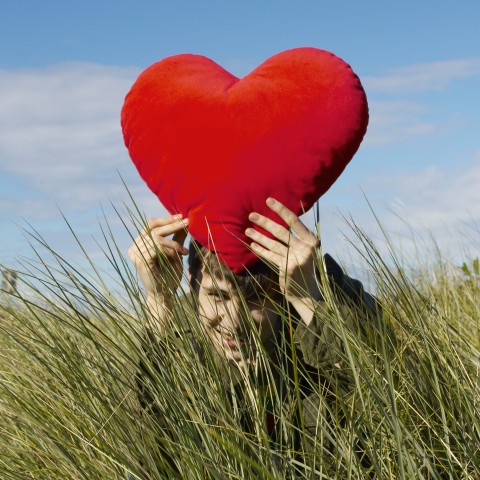 Swedes like to take things very slow. So falling in deeper may take more time than it'd normally take elsewhere. The following love phrases in Swedish might work wonders, but be sure to use them at the right moments and to not rush things.
I love you.
Jag älskar dig.
Words can't describe my love for you. 
Ord kan inte beskriva min kärlek till dig.
If I know what love is, it is because of you.
Om jag vet vad kärlek är, då är det tack vare dig.
You mean so much to me.
Du betyder så mycket för mig.
You are my sunshine, my love.
Du är mitt solsken, min älskling.
A hundred hearts would be too few to carry all my love for you. 
Hundra hjärtan skulle vara för få för att bära all min kärlek till dig.
3. Take it One Step Further: "Will You Marry Me?" and More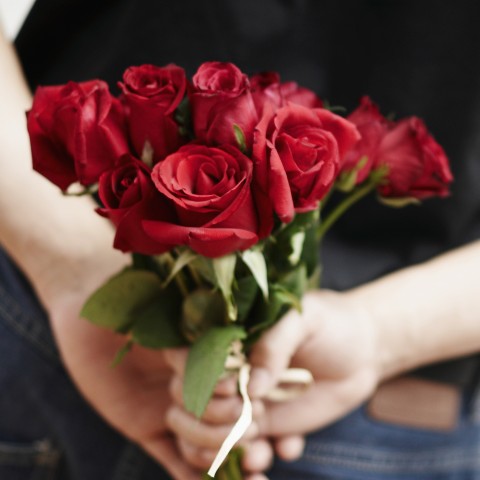 Let's talk about marriage in Sweden.
Sweden is one of those places where people stay together and have children without ever getting married. Some Swedes find marriage to be unnecessary and out-dated, but that doesn't mean that long-term relationships aren't happening. 
But there are exceptions to every rule. If you're dating a Swede, chances are they'd be more open to marriage and accepting of how you do things…
Will you marry me? 
Vill du gifta dig med mig?
I want to be with you forever. 
Jag vill vara tillsammans med dig för alltid.
We were meant to be together. 
Vi var menade att vara tillsammans.
I can't imagine my life without you in it.
Jag kan inte tänka mig ett liv utan dig.
You are the one I've been waiting for my whole life. 
Du är den jag har väntat på hela mitt liv.
4. Endearment Terms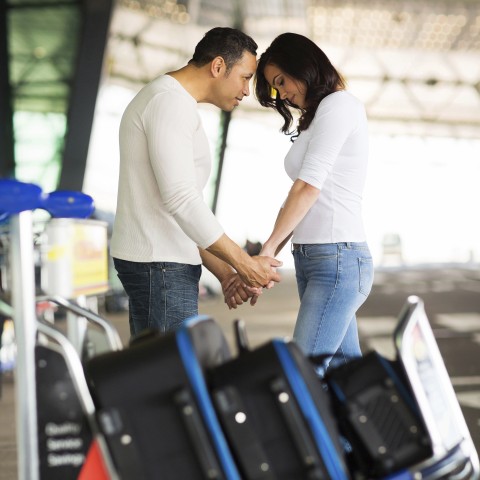 After you've established a relationship with your Swede, the perfect addition would be to start using a Swedish term of endearment to constantly remind your partner of what they mean to you. Here are six of the best Swedish endearment terms.
Love
Älskling
Dearie 
Raring
Dearest 
Käraste
My heart
Hjärtat
My all 
Mitt allt
Hottie  
Snygging
5. Must-know Love Quotes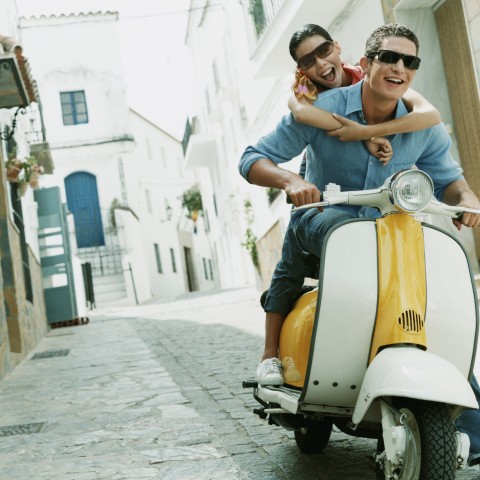 After establishing a relationship, it may be worth getting a bit creative with how you express your love. And what better way to do so than by throwing in a few love quotes every now and then? Here are seven love quotes in Swedish to get you started.
"Love is like the wind; you can't see it, but you can feel it."
"Kärleken är som vinden, du kan inte se den, men du kan känna den."
"To love is nothing. To be loved is something. But to love and be loved is everything."
"Att älska är ingenting. Att vara älskad är något. Men att älska och att vara älskad är allt."
"Love begins with a smile, grows with a kiss, and ends with a teardrop." 
"Kärlek börjar med ett leende, växer med en kyss och slutar med en tår."
"We accept the love we think we deserve." 
"Vi accepterar den kärlek vi tror vi förtjänar."
"A loving heart is the truest wisdom." 
"Ett kärleksfullt hjärta är den sannaste visdomen."
"All you need is love." 
"Allt du behöver är kärlek."
"The best feeling is when you look at him and he is already staring."
"Den bästa känslan är när du tittar på honom och han redan ser på dig."
6. Conclusion
Congratulations on getting this far. I'd assume that you're pretty serious about improving your Swedish skills, and that makes your odds of meeting an amazing Swede even higher.
Which of these Swedish love phrases was your favorite? Are you ready to try it out on your Swedish lover?
Want to learn even more beautiful Swedish vocabulary, like kyss mig (kiss me) or ge mig en kram (give me a hug)?
Enter the #1 online resource for learning Swedish: SwedishPod101.
With thousands of online lessons created by language experts, our platform offers an all-in-one system to take you from zero to hero in Swedish!
Our lessons are designed within the framework of a well-categorized system supported with proven learning techniques, such as online flashcards, slowed-down audio, and a voice comparison tool.
All of this and even more is available when you sign up for free on our website (no credit card needed).
And don't just take my word for it—sign up now and see everything for yourself.