The Swedish podcasts community is one of the most dynamic and creative out there.
Many language learners are using podcasts to supplement their Swedish studies, and for good reason. 
By choosing to learn Swedish through podcasts, you can directly listen to native speakers at a pace that suits your needs. This flexibility makes it an ideal way of learning, regardless of your current level. You'll also gain the capability to understand Swedish more easily, and you'll become much more familiar with Swedes and remove any cultural barriers before your visit.
Knowing the importance of podcasts, we have taken the time to compile a list of the best Swedish podcasts for learners at different proficiency levels. 
Before we dig into the podcasts, though, let's learn about how podcasts can really help you learn a language.
Table of Contents
1. Benefits of Using Podcasts to Learn Swedish 
Improve your listening skills.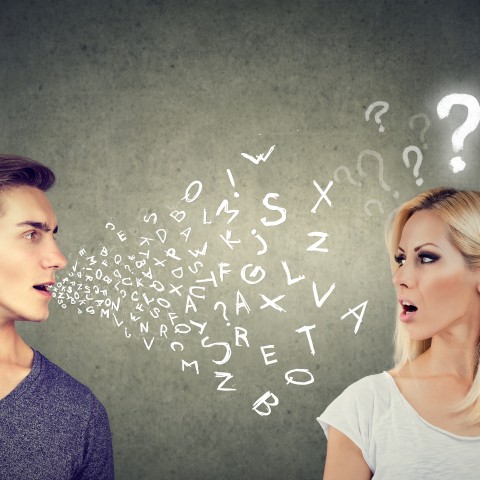 Listening to podcasts is one of the best ways to improve your comprehension of spoken Swedish. This is because it will help strengthen your listening skills and spoken word recognition in a natural, informal way. 
The listening comprehension skills you develop through listening to Swedish podcasts will help you improve your spoken Swedish as well. An added benefit of using a Swedish language learning podcast like SwedishPod101 is that all the sentences and vocabulary are clearly enunciated by native speakers. Listeners who take the time to immerse themselves in Swedish podcasts stand out when it comes to having a good grasp of Swedish pronunciation.
Transcripts of the podcasts are sometimes available, which will allow you to practice your reading skills as well. This is especially helpful if you haven't been studying for long!
Learn new words.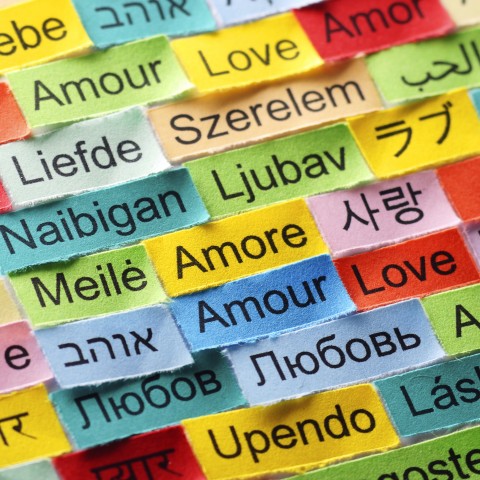 Repeatedly hearing the same words and phrases used in context will help you absorb them naturally. 
To make sure you don't get bored, we include interesting stories and conversations in each of our podcast episodes on SwedishPod101.com. These are in both Swedish and English. You can, therefore, fully understand what's going on while building your vocabulary at the same time.
Familiarize yourself with the culture.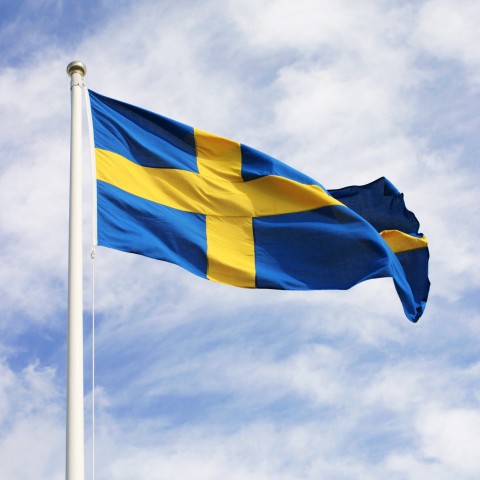 The most striking things about Sweden are the country's beautiful, friendly people and very interesting culture. Swedish people have a reputation for being honest, and learning Swedish will help you experience all of that and more to the fullest.
On top of that, listening to podcasts in Swedish will help you pick up some colloquial expressions and slang, which is always great for non-native speakers who wish to connect with the common man.
2. Swedish Podcasts: The 5 Go-To Podcasts for Language Learners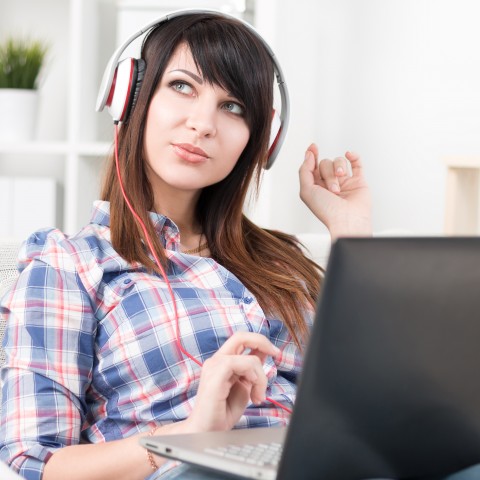 You can easily find free Swedish-language podcasts on the internet. They are ideal for learning and practicing Swedish without paying a dime. Here are some podcasts to get you started…
All Levels
SwedishPod101 is a podcast dedicated to teaching Swedish to learners of all levels. Our podcasts are usually 10 to 15 minutes in length, and there are over 600 episodes at the time of this writing. 
This podcast is perfect for beginners because we cover all the basics of Swedish, including: greetings, question words, ordering Swedish food, Swedish vocabulary for everyday life, and Swedish grammar. 
The SwedishPod101 podcast is updated regularly, and you can find 4-hour-long compilations on our YouTube channel. There's also a 24/7 Swedish live stream that is always available on our YouTube channel anytime you feel like learning Swedish in front of the TV.
Beginner
One of the best Swedish podcasts for beginners, One Minute Swedish is hosted by a native Swedish couple (Gabriella and Mark) who have a good grasp of the English language. Most of the episodes are 2-5 minutes long, but some are as short as 1 minute or as long as 11 minutes.
This podcast is mostly targeted towards beginners and people with no prior knowledge of the language. That said, it can also be useful for more advanced learners who are looking to build up their vocabulary with some quick phrases. 
A lot of the words and expressions used in the episodes relate to famous Swedes, films, books, and Swedish culture and history.
Gabriella and Mark also discuss different topics that are mostly related to Sweden, such as where it's best to travel this year or how long you can stay in a certain place without having to leave for another part of the country.
Intermediate
Coffee Break Swedish is a weekly podcast designed for beginner-intermediate Swedish learners. Its focus is on engaging stories, everyday situations, and useful language presented in a lighthearted way. 
The podcast is presented by Hanna and Matt, who work in marketing and met while studying for their doctorates at Lund University. Their aim is to help listeners learn Swedish as they discover the world around them. Simple greetings and phrases, useful words and expressions for everyday situations, and more challenging topics such as how to talk about family…it covers the basics and then some! 
Every episode aims to build on the language covered in previous episodes. As a result of this, you can listen to the podcast in sequence or out of sequence. The stories are interesting and fun, but they always come back to the language learning goal for that week. 
While this podcast is designed for beginner-intermediate learners, it can also be enjoyed by more advanced learners. The lessons are usually around 30 minutes long, and there are generally three or four stories in each episode (although this may vary from time to time).
Simple Swedish Podcast is designed with intermediate (B1-B2 on SWES) Swedish learners in mind, and it aims to make learning Swedish simple and fun. The podcast is based in Sweden and created by Fredrik Arhusiander, a Swede who loves helping people learn the language while having fun. This podcast will "offer you a short but regular dose of common spoken language from Sweden." 
The podcast is hosted on Soundcloud, and the episodes can also be found on iTunes. There are new episodes once or twice a month, which are about 10 minutes long each. They come with notes in English (transcripts of what Fredrik says) as well as some exercises. It's nice that they're provided to help you review specific words and phrases.
The subject matter of the episodes varies a lot, but you can always expect Fredrik to talk about current events or news while sharing a Swede's perspective on things (compared to the perspective of international media). This is useful for those who want to practice their listening skills with native speakers and also learn more about Sweden.
Advanced
The Alex & Sigges Podcast is a Swedish-language podcast with a comedic tone designed to make Swedes laugh and describe up-to-date news in a humorous manner.
This podcast is designed for native speakers, and it therefore includes many idioms as well as a variety of words that beginner or intermediate learners may not be able to understand. It's updated on a weekly basis and is perfect for learners who want to reach mastery in Swedish.
3. Tricks to Help You Learn Swedish More Effectively with Podcasts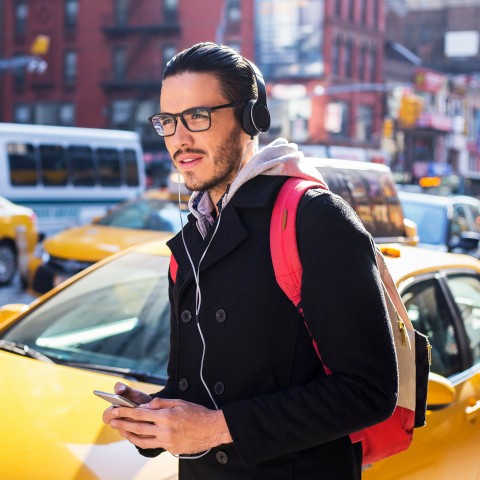 With so much knowledge and so many new words packed into every podcast episode you listen to, it will be hard to remember everything in one go. Here are some tips to help you out: 
Reviewing vocabulary or listening to more episodes of the same podcast are very effective ways to absorb what you hear. Repetition will help you retain and use the information better. Not only that, but reviewing also greatly influences how well we can recall a certain topic from memory. This means we're more likely to remember new information if we review and repeat it often.
Save yourself from having to look up words in a dictionary by using your smartphone's voice recognition feature. You can simply say the unfamiliar word, and your phone will inform you of its meaning. Google Translate works best for this feature.
You can rewind any part you didn't quite get while listening. Also, the pause feature allows you to stop the audio whenever you get distracted.  
You can also use the SwedishPod101 cheat sheets. They provide an entire transcript of the dialogue from each episode, plus pictures if there were any used. Frequently used words are conveniently located at the bottom of each sheet for easy reference. You can merge these materials with the other useful features at SwedishPod101.com to maximize the efficiency of your learning.
4. Conclusion
So, are you ready to commit to learning Swedish? We hope so! 
If that's the case, we have a few recommendations on how to get started. Whether it be through podcasts or other avenues like classes and books, there is no shortage of opportunities out there for language learners. 
One such resource is SwedishPod101.com, which offers a complete Swedish language learning program. As a company, Innovative Language Learning has over 16 years of experience teaching people around the world new languages. We know what works. So if you want someone else to do all the heavy lifting on your behalf, then this may just be the solution you're looking for!
Our program is built to maximize results by matching and customizing the content for your needs. And if you want even more personalization, you can opt to have a personal language expert guide you in building a personalized learning program that fits into your schedule and criteria.
Signup is free, and no credit card is required.
Happy learning!
Lycka till!