Many say that conversation is an art. And more than that, conversations are our primary way of getting to know other people. There are conversations for every situation, and a good one should address topics that are of interest to both people. 
The best way to start a conversation is by asking a question. But asking questions in a foreign language can feel intimidating, especially when you're not sure what kinds of questions to ask in the first place.
Learning how to ask questions in Swedish is one of the first steps that students of the language must take, after basic greeting phrases. This is mainly because questions are such a good way to start a conversation, and the trick to learning any new language is to practice as much as possible. 
When you're a beginner, it might feel a bit scary to start speaking. But remember that practice makes perfect, and that Swedes are kind and forgiving when it comes to language mistakes. The fact is, they'll probably be impressed that you know any Swedish at all!
→ In this article, we're going to focus mainly on common Swedish questions and answers. If you want more information on what an introductory conversation would look like, read our relevant article!
Table of Contents
1. The Basics
Before we move on to our guide on the top Swedish questions for beginners, there are a few things you need to know. Namely, the Swedish question structure and question words. Let's take a look.
Swedish Question Words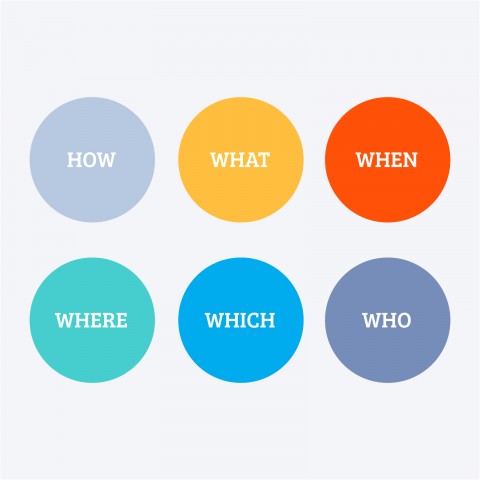 A question in Swedish will usually start with a question word. Here's a quick table for you: 
| | |
| --- | --- |
| What | Vad |
| Which (singular) | Vilken |
| Where | Var |
| When | När |
| Who | Vem |
| Whose | Vems |
| Why | Varför |
| Which (plural) | Vilka |
| From where | Varifrån |
| How | Hur |
Swedish Question Word Order
Learning the Swedish question structure can be difficult for new learners, especially those who speak English as their first language. But there's a simple pattern for you to memorize: 
Question Word + Verb + Subject
Here are some examples:
| | | | |
| --- | --- | --- | --- |
| Question Word | Verb | Subject | Complement |
| Var | kommer | du | ifrån? |
| Where | come | you | from? |
| | | |
| --- | --- | --- |
| Question Word | Verb | Subject |
| Vad | gör | Lisa? |
| What | doing | Lisa? |
2. The Top Swedish Questions and Answers
Without further ado, here are the basic Swedish questions every new Swedish learner should know, and how to answer them yourself! 
1 – What's your name?
In Sweden, it's important to introduce yourself properly before diving into the questions. Keep in mind that in Sweden, you don't need to use titles such as "Mr.," "Mrs.," or "Dr." when addressing someone. In addition, you needn't worry about using a person's last name either. You can and should use first names only, regardless of whether you're speaking with a new friend, a manager, or a colleague.
Introducing yourself in Swedish is pretty straightforward. Here's an example of how you can begin the conversation:
Hej jag heter ___. Vad heter du? 
"Hello, my name is ___." What is your name?"
The person you're talking to will respond with:
Hej, jag heter ___, trevligt att träffas! 
"Hello, my name is ___, nice to meet you!"
And you should respond:
Trevligt att träffa dig också! 
"Nice to meet you too!"
 2 – How are you?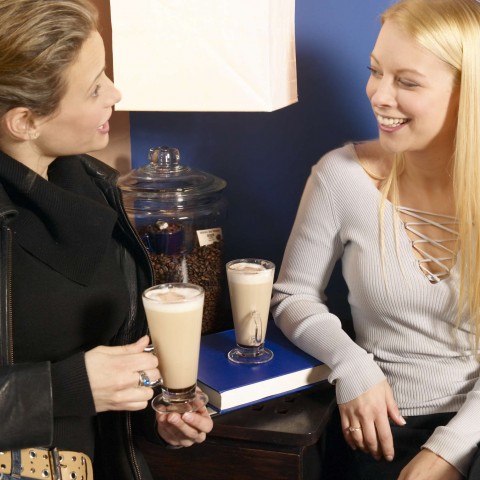 In British and American culture, a "How are you?" can be thrown into a greeting with no expectation of an answer. But the importance of this question in Swedish can't be overstated. 
When Swedes ask this, they really want to know. They're not asking just to be polite! 
In Swedish culture, asking how someone is signifies that you care about that person, and it plays an important role in the conversation. Asking this question can establish the status of the day, and maybe even give you or your friend the opportunity to complain a little or talk about your fantastic day.
Here's an example conversation:
A: Hur mår du? ("How are you?")
B: Jag mår bra, tack! Hur mår du själv? ("I am well, thanks! How are you?")
A: Inte så illa. ("Not too bad.")
However, life's not always so perfect. What if your friend says something like this?
Inte så bra. 
"Not so good."
Well, you can expect your friend to add an explanation to this answer. Here are examples:
Jag är trött. 
"I am tired."
Jag har haft mycket att göra idag. 
"I had a lot to do today."
Jag hade en stressig morgon. 
"I had a stressful morning."
You should then reply with something empathetic, such as:
Vad tråkigt att höra. 
"I am sorry to hear that."
Other ways of responding to the question Hur mår du? ("How are you?") are:
Mycket bra, tack! 
"Very well, thank you!"
Helt okej! 
"It's okay!"
Det är bra! 
"All good!"
Regardless of the answer, it's very important to listen and show empathy and interest when replying. Otherwise, the Swede you're talking with might think you're rude.
3 – Where are you from?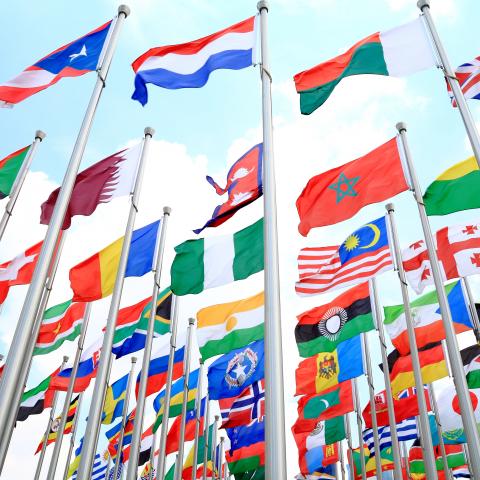 A good way to continue a conversation is by telling your interlocutor where you're from:
Jag är från England, var kommer du ifrån? 
"I am from England, where are you from?"
Of course, you can replace "England" with any other country. Just remember to look up what your country is called in Swedish!
If you're quite sure that the person you're talking to is from Sweden, you can say:
Jag är från England, är du från Sverige? 
"I am from England, are you from Sweden?"
The response to this question could be either a ja ("yes") or a nej ("no"). If it's the latter, you can always add:
Var kommer du ifrån? 
"Where are you from?"
Find your home country in our Nationalities vocabulary list! 
4 – Where do you live?
In Sweden, finding out where someone lives is also a way to get clued in on that person's social status. Sweden has no official class system, but unofficially, people will classify you and themselves according to where you live. What street do you live on? Do you live in a house, a building with flats? Which floor? 
All of these things have meaning, which is why it's so important for Swedes to ask this question:
Var bor du?
"Where do you live?"
If you live in a city, such as Stockholm, always add the name of the street that you live on as well:
Jag bor i Stockholm på Hornsgatan. 
"I live in Stockholm on Hornsgatan."
If you live in a smaller town or village, it's enough to say:
Jag bor i ___. 
"I live in ___."
5 – Which languages do you speak?
Many Swedes speak at least two languages. The most common are Swedish and English, but many Swedes also speak French, Spanish, or German since it's mandatory for students to add a language for most high school and college level courses. Another reason for this is that Sweden is a relatively small country and Swedes don't expect people from other countries to know their language. 
Here's a dialogue that uses a relevant question and answer in Swedish.
A: Vilka språk talar du? ("Which languages do you speak?")
B: Jag talar svenska, engelska och franska. Vilka språk talar du? ("I speak Swedish, English, and French. Which languages do you speak?"
A: Jag talar engelska och lär mig svenska. ("I speak English and am learning Swedish.")
6 – Where did you study Swedish?
Swedes are almost always surprised when they find out that a foreigner is learning their language. It's a small country, and as mentioned, most people speak at least one language in addition to Swedish, usually English. They'll be curious and ask you where you learned Swedish:
Var lärde du dig svenska? 
"Where did you learn Swedish?"
Here are two possible ways you can answer:
I språkskolan ___. 
"In the language school ___."
På onlinekursen ___. 
"In the online course ___."
7 – Why did you study Swedish?
You're very likely to receive this follow-up question:
Varför ville du lära dig svenska? 
"Why did you want to learn Swedish?"
Of course, your answer will vary depending on your personal reasons for wanting to learn. But if you don't have a particular reason, you can always reply with:
Jag är intresserad av Sverige och svensk kultur. 
"I am interested in Sweden and Swedish culture."
8 – Have you been to Sweden?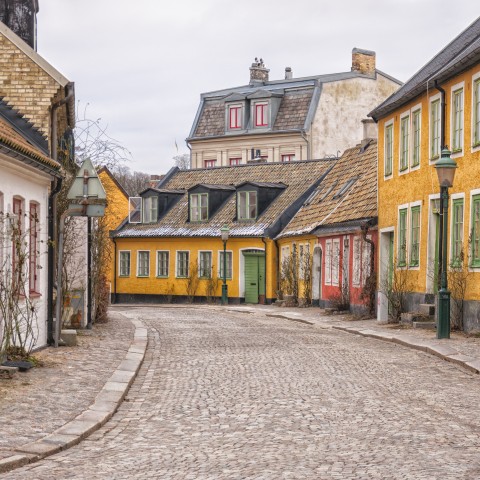 If you meet a Swede outside of Sweden, they might want to know if you've ever been to their home country. They may ask:
Har du varit i Sverige? 
"Have you been to Sweden?"
To this, you can reply with a ja ("yes") or nej ("no"). 
9 – Where in Sweden have you been to?
If you reply with a ja ("yes"), they might want to know where in Sweden you've been.
Var i Sverige har du varit? 
"Where in Sweden have you been to?"
You can then reply:
Jag har varit i ___. 
"I have been to ___."
Simply fill in the blank with the place you've been to. 
10 – Which other countries have you traveled to?
If your interlocutor happens to be a huge travel buff, they may also want to know where else you've been.
Vilka andra länder har du rest till? 
"Which other countries have you traveled to?"
You can then reply:
Jag har varit i ___ och ___. 
"I have been to ___ and ___."
3. Ending the Conversation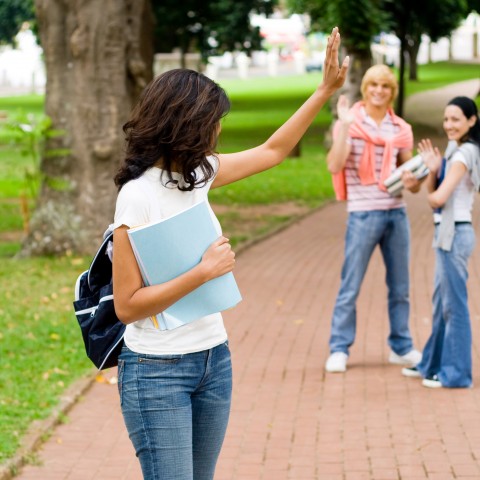 In Swedish, there's mainly one way to say goodbye: Hej då. However, Swedes will often add to this when ending a conversation.
Hej då! Vi ses! ("Bye! See you!")
Hej då! Vi hörs! ("Bye! Keep in touch!")
To reply, you can simply say:
Vi ses! ("See you!")
Vi hörs! ("Keep in touch!")
When a Swede says to "keep in touch," this should not be taken as a promise or indication that the person wants to actually keep in touch—but they might want to! Depending on the tone, you can determine if they really want to see you again or keep in touch.
If you're not sure what they mean and you liked the person, don't be afraid to reach out and invite him/her for a Swedish Fika. This simply means having a cup of coffee, something sweet, and another conversation.
4. Conclusion
By now, you should have a better understanding of what kinds of questions you should expect to hear when visiting Sweden (and how to answer them). Are there any question patterns we didn't cover in this article that you want to know? Let us know in the comments, and we'll do our best to help you out! 
Learning questions in Swedish is a major step forward in your language-learning journey, but there's still so much more. SwedishPod101.com has tons of lessons for beginners, intermediate learners, and more advanced students—this means that there really is something for everyone! 
For more information on the Swedish language, check out the following pages:
Until next time, happy Swedish learning!
July 17, 2020
Do you know your left from your right in Swedish? Asking for directions can mean the difference between a heavenly day on the beach and a horrible day on your feet, hot and bothered and wondering how to even get back to the hotel. Believe me – I know! On my earlier travels, I didn't even know simple terms like 'go straight ahead' or 'go west,' and I was always too shy to ask locals for directions. It wasn't my ego, but rather the language barrier that held me back. I've ended up in some pretty dodgy situations for my lack of directional word skills.
This never needs to happen! When traveling in Sweden, you should step out in confidence, ready to work your Swedish magic and have a full day of exploring. It's about knowing a few basic phrases and then tailoring them with the right directional words for each situation. Do you need to be pointed south in Swedish? Just ask! Believe me, people are more willing to help than you might think. It's when you ask in English that locals might feel too uncertain to answer you. After all, they don't want to get you lost. For this reason, it also makes sense that you learn how to understand people's responses. 
Asking directions in Sweden is inevitable. So, learn to love it! Our job here at SwedishPod101 is to give you the confidence you need to fully immerse and be the intrepid adventurer you are.
Table of Contents
1. Talking about position and direction in Swedish
Have you ever tried saying the compass directions of north, south, east and west in Swedish? These words are good to know, being the most natural and ancient method of finding direction. In the days before GPS – before the invention of the compass, even – knowing the cardinal directions was critical to finding the way. Certainly, if you were lost somewhere in the mountain regions now and using a map to navigate, you'd find them useful. Even more so if you and a Swedish friend were adrift at sea, following the stars!
In most situations, though, we rely on body relative directions – your basic up, down, left and right, forward and backwards. Most cultures use relative directions for reference and Swedish is no exception. Interestingly, in a few old languages there are no words for left and right and people still rely on cardinal directions every day. Can you imagine having such a compass brain?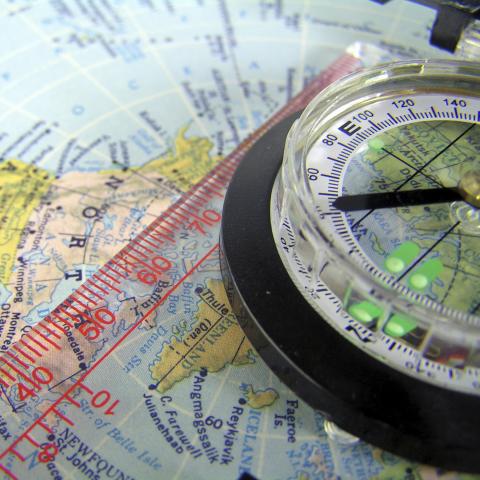 Well, scientists say that all mammals have an innate sense of direction, so getting good at finding your way is just a matter of practice. It's pretty cool to think that we were born already pre-wired to grasp directions; the descriptive words we invented are mere labels to communicate these directions to others! Thus, the need to learn some Swedish positional vocabulary. So, without further ado… let's dive in.
1- Top – topp
If planting a flag at the top of the highest mountain in Sweden is a goal you'd rather leave for  adrenaline junkies, how about making it to the top of the highest building? Your view of the city will be one you'll never forget, and you can take a selfie  for Twitter with your head in the clouds.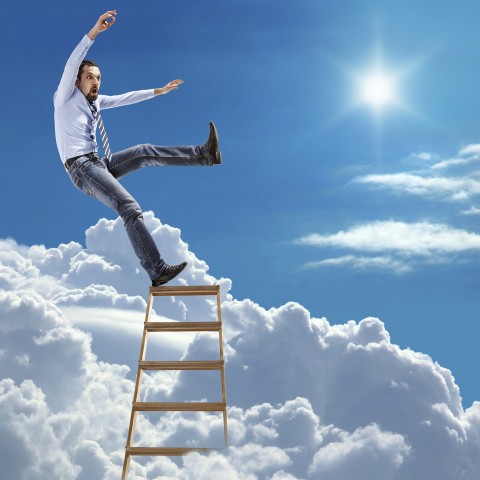 2- Bottom – nedersta
The 'bottom' can refer to the lower end of a road, the foot of a mountain, or the ground floor of a building. It's the place you head for after you've been to the top!
What are your favorite 'bottoms'? I love the first rung of a ladder, the base of a huge tree or the bottom of a jungle-covered hill. What can I say? I'm a climber. Divers like the bottom of the ocean and foxes like the bottom of a hole. Since you're learning Swedish, hopefully you'll travel from the top to the bottom of Sweden.
3- Up – upp
This is a very common and useful word to know when seeking directions. You can go up the street, up an elevator, up a cableway, up a mountain… even up into the sky in a hot air balloon. It all depends on how far up you like to be!
4- Down – ner
What goes up, must surely come down. This is true of airplanes, flaming arrows and grasshoppers – either aeronautics or gravity will take care of that. In the case of traveling humans who don't wish to go down at terminal velocity, it's useful to know phrases such as, "Excuse me, where is the path leading back down this mountain?"
5- Middle – mitt
In Lord of the Rings, Tolkien's characters live in Middle-earth, which is just an ancient word for the inhabited world of men; it referred to the physical world, as opposed to the unseen worlds above and below it. The ancients also thought of the human world as vaguely in the middle of the encircling seas.
When we talk about the 'middle', we're referring to a point that's roughly between two horizontal lines – like the middle of the road or the middle of a river. While you're unlikely to ask for directions to the 'middle' of anything, you might hear it as a response. For example, "You're looking for the castle ruins? But they're in the middle of the forest!"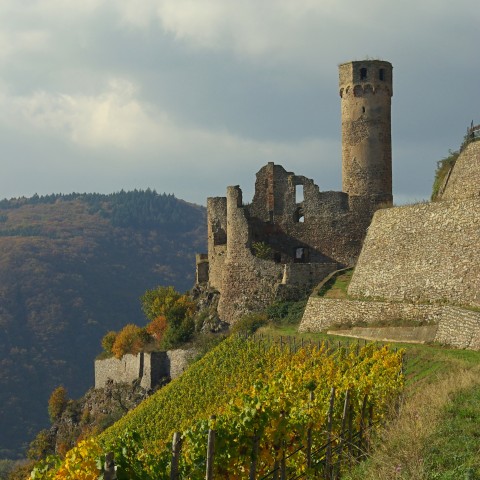 6- Center – mitt
In Swedish, "middle" and "center" use the same word. Technically, "center" means the exact central point of a circular area, equally distant from every point on the circumference. When asking for directions to the center of town, though, we don't mean to find a mathematically-accurate pinpoint!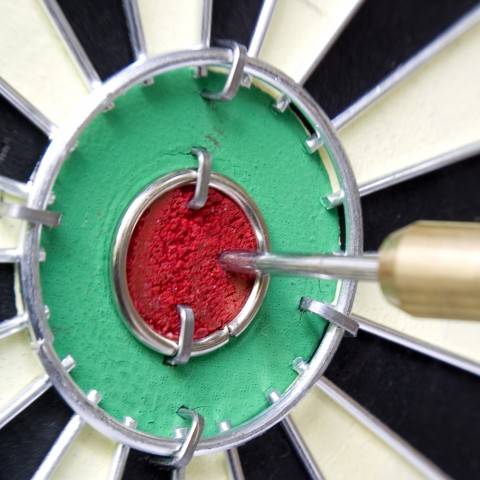 7- Front – framsida
The front is the place or position that is seen first; it's the most forward part of something.  In the case of a hotel, the front is going to be easy to recognize, so if you call a taxi and are told to wait "in front of the hotel", you won't have a problem. It's pretty cool how just knowing the main Swedish directional words can help you locate something if there's a good landmark nearby.
8- Back – baksida
I once rented a house in a charming little street that was tucked away at the back of a popular mall. It was so easy to find, but my boss took three hours to locate it from 300 meters away. Why? Well, because she spoke no English and I had no clue what the word for 'back' was. All she heard, no matter which way I said it, was "mall, mall, mall".  As a result, she hunted in front of and next to the mall until she was frazzled. 
Knowing how to describe the location of your own residence is probably the first Swedish 'directions' you should practice. This skill will certainly come in handy if you're lost and looking for your way home. 
9- Side – sida
If the place you're looking for is at the 'side' of something, it will be located to the left or the right of that landmark. That could mean you're looking for an alleyway beside a building, or a second entrance (as opposed to the main entrance). 
As an example, you might be told that your tour bus will be waiting at the right side of the building, not in front. Of course, then you'll also need to understand "It's on the right" in Swedish.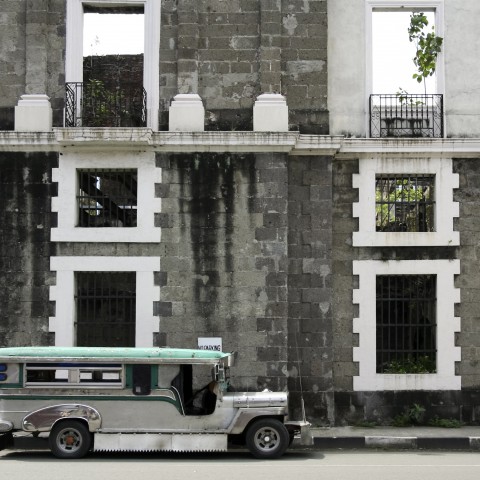 10- East – öst
If you're facing north, then east is the direction of your right hand. It's the direction toward which the Earth rotates about its axis, and therefore the general direction from which the sun appears to rise. If you want to go east using a compass for navigation, you should set a bearing of 90°. 
We think of Asia as the 'East'. Geographically, this part of the world lies in the eastern hemisphere, but there's so much more that we've come to associate with this word. The East signifies ancient knowledge and is symbolic of enlightenment in many cultures.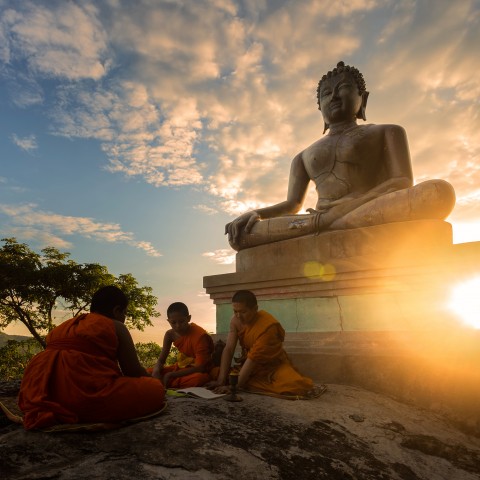 11- West – väst
West is the opposite to east and it's the direction in which the sun sets. To go west using a compass, you'll set a bearing of 270 degrees. 
If you were on the planet Venus, which rotates in the opposite direction from the Earth (retrograde rotation), the Sun would rise in the west and set in the east… not that you'd be able to see the sun through Venus's opaque clouds. 
Culturally, the West refers mainly to the Americas and Europe, but also to Australia and New Zealand, which are geographically in the East. The Western way of thinking is very different to that of the East. One of the most striking differences is individualism versus collectivism. In the West, we grew up with philosophies of freedom and independence, whereas in the East concepts of unity are more important. 
Food for thought: as a traveler who's invested in learning the languages and cultures of places you visit, you have an opportunity to become a wonderfully balanced thinker – something the world needs more of.
12- North – norr
North is the top point of a map and when navigating, you'd set a compass bearing of 360 degrees if you want to go that way. Globes of the earth have the north pole at the top, and we use north as the direction by which we define all other directions.
If you look into the night sky, the North Star (Polaris) marks the way due north. It's an amazing star, in that it holds nearly still in our sky while the entire northern sky moves around it. That's because it's located nearly at the north celestial pole – the point around which the entire northern sky turns. Definitely a boon for lost travelers!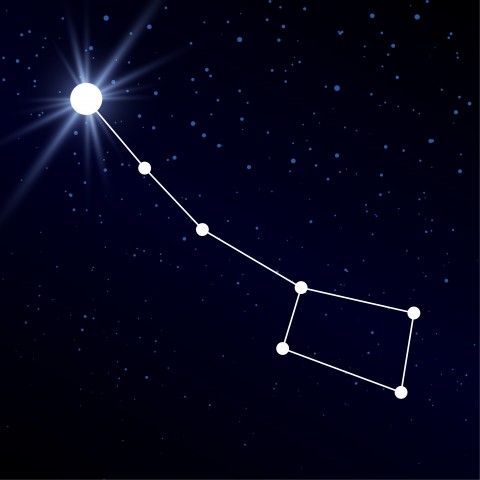 13- South – söder
South is the opposite of north, and it's perpendicular to the east and west. You can find it with a compass if you set your bearings to 180 degrees. 
The south celestial pole is the point around which the entire southern sky appears to turn. In the night sky of the southern hemisphere, the Southern Cross is a very easy to find constellation with four points in the shape of a diamond. If you come from the southern hemisphere, chances are your dad or mum pointed it out to you when you were a kid. You can use the Southern Cross to find south if traveling by night, so it's well worth figuring it out!
14- Outside – utanför
This word refers to any place that is not under a roof. Perhaps you've heard talk about some amazing local bands that will be playing in a nearby town on the weekend. If it's all happening outside, you'll be looking for a venue in a park, a stadium or some other big open space. Come rain or shine, outside definitely works for me!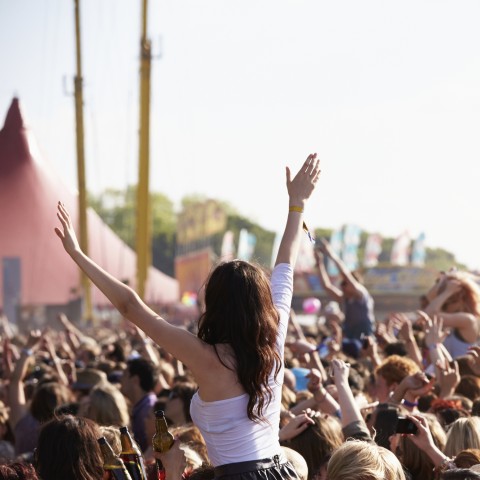 15- Inside – inne
I can tolerate being inside if all the windows are open, or if I'm watching the latest Homeland episode. How about you? I suppose going shopping for Swedish-style accessories would be pretty fun, too, and that will (mostly) be an inside affair. 
16- Opposite – motsatt
This is a great word to use as a reference point for locating a place. It's right opposite that other place! In other words, if you stand with your back to the given landmark, your destination will be right in front of you. 
17- Adjacent – närliggande
So, the adorable old man from next door, who looks about ninety-nine, explains in Swedish that the food market where he works is adjacent to the community hall on the main road. 'Adjacent' just means next to or adjoining something else, so… head for the hall! 
While you're marveling at the wondrous and colorful displays of Swedish food, think about how all of these delicious stalls lie adjacent to one another. Having a happy visual association with a new word is a proven way to remember it!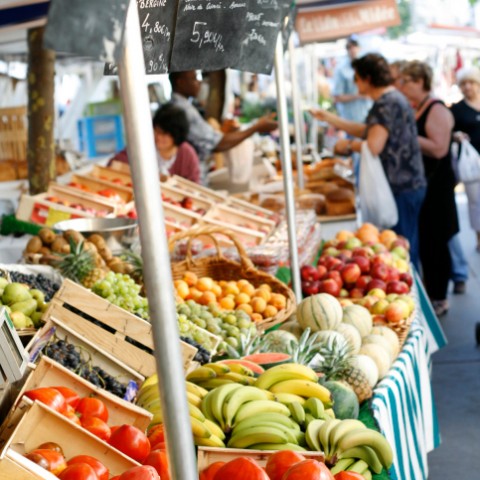 18- Toward – mot
To go toward something is to go in its direction and get closer to it. This word can often appear in a sentence with 'straight ahead', as in:
"Go straight ahead, toward the park."
If you've come to Sweden to teach English, you might have to ask someone how to find your new school. Depending on what town you're in, you could simply head toward the residential area at lunch time. You'll see (and probably hear) the primary school soon enough – it will be the big fenced building with all the kids running around the yard!
19- Facing – vänd mot
If you look at yourself in a mirror, you'll be facing your reflection. In other words: you and your reflection look directly at each other.  Many plush hotels are ocean-facing or river-facing, meaning the main entrance is pointed directly at the water, and the beach out front faces the hotel. 
20- Beside – brevid
I know of a special little place where there's a gym right beside a river. You can watch the sun go down over the water while working out – it's amazing. What's more, you can park your scooter beside the building and it will still be there when you come out.
21- Corner – hörn
I love a corner when it comes to directions. A street corner is where two roads meet at an angle – often 90 degrees – making it easier to find than a location on a straight plane. 
"Which building is the piano teacher in, sir?"
"Oh, that's easy – it's the one on the corner."
The key to a corner is that it leads in two directions. It could form a crossroads, a huge intersection, or it could be the start of a tiny one-way cobblestone street with hidden treasures waiting in the shadow of the buildings.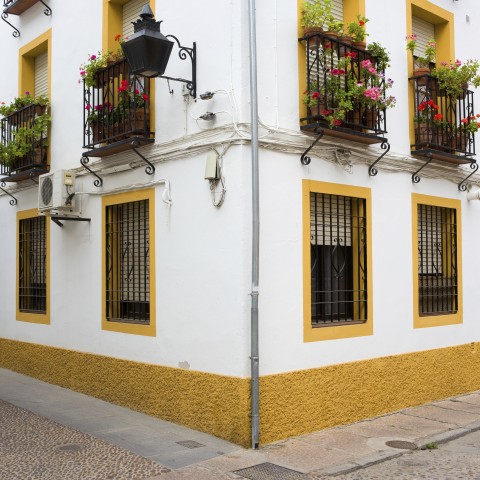 22- Distant – avlägsen
When a location is distant, it's in an outlying area. This Swedish word refers to the remoteness of the site, not to how long it takes to get there. For that reason, it's a very good idea to write the directions down, rather than try to memorize them in Swedish. Even better, get a Swedish person to write them down for you. This may seem obvious, but always include the location of your starting point! Any directions you're given will be relative to the exact place you're starting from.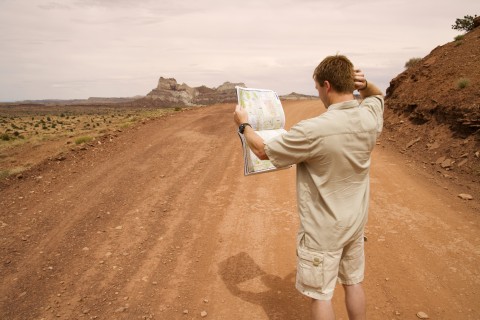 23- Far – långt
This word has a similar meaning to the previous one, but it speaks more about the fact that it will take some time to get there. If you're told that your destination is "far",  you'll no doubt want to go by public transport if you don't have your own vehicle. Get your hands on a road map and have the directions explained to you using this map. Don't hesitate to bring out the highlighters. 
24- Close – nära
This word is always a good one to hear when you have your heart set on a very relaxing day in the sun. It means there's only a short distance to travel, so you can get there in a heartbeat and let the tanning commence. Remember to grab your Nook Book – learning is enhanced when you're feeling happy and unencumbered. Being close to 'home' also means you can safely steal maximum lazy hours and leave the short return trip for sunset!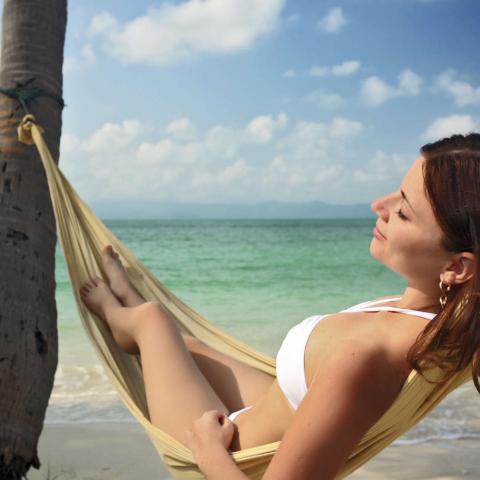 25- By – vid
This word identifies the position of a physical object beside another object or a place. A Bed and Breakfast can be 'by the sea' if it's in close proximity to the sea. 
'By' can also be used to describe the best mode of transport for your route, as in:
"You can get there by bus."
26- Surrounding – kringliggande
If something is surrounding you, it is on every side and you are enclosed by it – kind of like being in a boat. Of course, we're not talking about deep water here, unless you're planning on going fishing. Directions that include this word are more likely to refer to the surrounding countryside, or any other features that are all around the place you're looking for.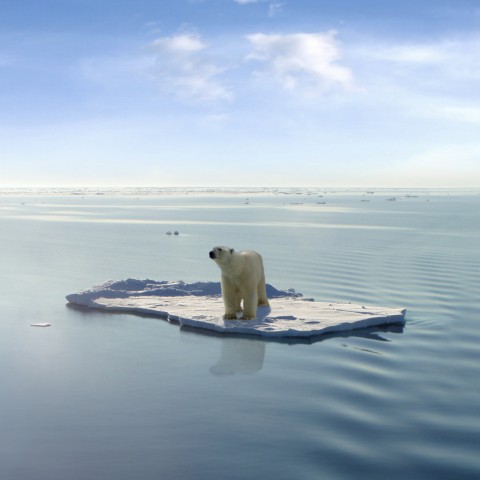 27- All sides – alla sidor
Another useful descriptive Swedish term to know is 'all sides'. It simply means that from a particular point, you will be able to see the same features to the front, back and sides of you. It doesn't necessarily imply you'll be completely surrounded, just more-or-less so. Say, for example, you're visiting the winelands for the day. When you get there, you'll see vineyards on all sides of you. How stunning! Don't neglect to sample the local wines – obviously. 
28- Next to – bredvid
The person giving you directions is probably standing next to you. The place being described as 'next to' something is in a position immediately to one side of it. It could refer to adjoining buildings, neighbouring stores, or the one-legged beggar who sits next to the beautiful flower vendor on weekdays. 'Next to' is a great positional term, as everything is next to something! 
"Excuse me, Ma'am.  Where is the train station?"
"It's that way – next to the tourist market."
29- Above – ovanför
This is the direction you'll be looking at if you turn your head upwards. Relative to where your body is, it's a point higher than your head. If you're looking for the location of a place that's 'above' something, it's likely to be on at least the first floor of a building; in other words, above another floor.
'Above' could also refer to something that will be visible overhead when you get to the right place. For example, the road you're looking for might have holiday decorations strung up from pole to pole above it. In the cities, this is very likely if there's any kind of festival going on.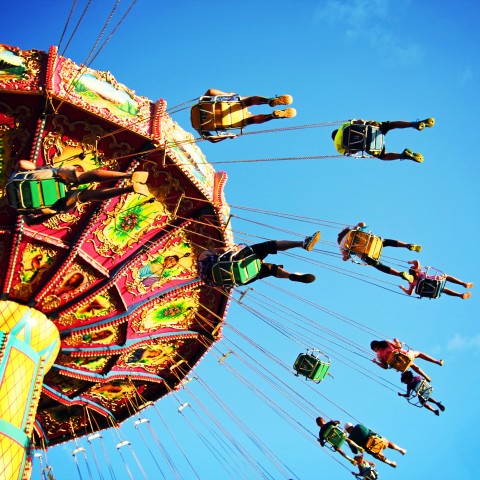 30- Under – under
Under is the opposite of above, and refers to a place that lies beneath something else. In the case of directions in Swedish, it could refer to going under a bridge – always a great landmark – or perhaps through a subway. In some parts of the world, you can even travel through a tunnel that's under the sea!
Of course, you might just be missing your home brew and looking for an awesome coffee shop that happens to be under the very cool local gym you were also looking for. Nice find!
2. Getting directions in Swedish
The quickest and easiest way to find out how to get where you're going is simply to ask someone. Most people on the streets of Sweden won't mind being asked at all and will actually appreciate your attempt to ask directions in Swedish. After all, most tourists are more inclined to ask in their own language and hope for the best. How pedestrian is that, though?
I know, I know – you normally prefer to find your own way without asking. Well, think of it like this: you obviously need to practice asking questions in Swedish as much as you need to practice small talk, counting, or ordering a beer. Since you can't very well ask a complete stranger if they would please help you count to five hundred, you'll have to stick with asking directions!
We spoke earlier about body relative directions and these tend to be the ones we use most. For example:
"Turn left."
"Go straight."
"Turn right." 
Remember, too, that your approach is important. Many people are wary of strangers and you don't want to scare them off. It's best to be friendly, direct and get to the point quickly.  A simple 'Hi, can you help me?" or "Excuse me, I'm a bit lost," will suffice. If you have a map in your hand, even better, as your intentions will be clear. 
The bottom line is that if you want to find your way around Sweden with ease, it's a good idea to master these basic phrases. With a little practice, you can also learn how to say directions in Swedish. Before you know it, you'll be the one explaining the way!
3. Conclusion
Now that you have over thirty new directional phrases you can learn in Swedish, there's no need to fear losing your way when you hit the streets of Sweden. All you need is a polite approach and your own amazing smile, and the locals will be excited to help you. It's a chance for them to get better at explaining things to a foreigner, too. Most will enjoy that!
I advise keeping a few things handy in your day pack: a street map, a highlighter, a small notebook and pen, and your Swedish phrasebook. It would be useful to also have the Swedish WordPower app installed on your phone – available for both iPhone and Android. 
Here's a quick challenge to get you using the new terms right away. Can you translate these directions into Swedish?
"It's close. Go straight ahead to the top of the hill and turn left at the corner. The building is on the right, opposite a small bus stop."
You're doing amazingly well to have come this far! Well done on tackling the essential topic of 'directions' – it's a brave challenge that will be immensely rewarding. Trust me, when you're standing at a beautiful location that you found just by knowing what to ask in Swedish, you're going to feel pretty darn good.
If you're as excited as I am about taking Swedish to an even deeper level, we have so much more to offer you. Did you know that we've already had over 1 billion lesson downloads? I know – we're blown away by that, too. It's amazing to be bringing the world's languages to people who are so hungry for learning. Let me share some of our best options for you:
That's it for today! Join SwedishPod101 to discover many more ways that we can offer you a truly fun and enriching language learning experience. Happy travels!