Proverbs are popular sayings that provide a little dose of wisdom, a truth that is sometimes so obvious it's overlooked. 
Can you think of a proverb in your native language that touched you in an important moment of your life?
Well, I can think of one: "There is no time like the present." So let's get to it!
Proverbs add versatility and color to our spoken language, so today we'll introduce you to the thirty most common Swedish proverbs. Using any one of these at just the right moment is sure to impress native speakers!
If you really want your language skills to shine, knowing proverbs in the Swedish language is a great way to start. And of course, it will also help you better fit in with Swedes and gain a deeper understanding of their culture!
Table of Contents
1. Funny Swedish Proverbs
As they say, "Laughter is the best medicine." How true! So let's start by having a look at some humorous Swedish proverbs and sayings that Swedes often use to express their wisdom (and their wit)… Surprise native speakers with these funny axioms! 
1. Ingen ko på isen.
Literal translation: There's no cow on the ice.
A cow on the ice would definitely be something to worry about! This one doesn't really have an English equivalent, but it's simply a way of saying "Don't worry." 
2. Sitta med skägget i brevlådan
Literal translation: To sit with your beard in the letterbox
English equivalent: To be caught with your hands in the cookie jar
Change "hands" to "beard," and "cookie jar" to "letter box," and there you have it. In either case, you've been caught doing something dishonest.
3. Det ligger en hund begraven.
Literal translation: There's a dog buried.
English equivalent: Something smells fishy.
This one just means that there's something fishy going on. 
4. Att ana ugglor i mossen
Literal translation: To suspect there are owls in the bog
English equivalent: To smell a rat
This is another way to describe the sensation of knowing something's wrong. Even fishier than a buried dog!
5. Finns det hjärterum så finns det stjärterum.
Literal translation: If there's room in the heart, there's room for the arse.
Where there's friendship, there's always space for one more. You can also use it to mean, "Move over, I wanna fit on the sofa!"
6. Inte skottat ända fram
If you're "not shoveled all the way," it means you're really not the smartest.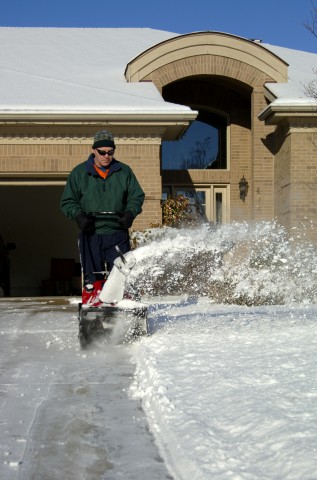 7. Göra en höna av en fjäder
Literal translation: To make a chicken out of a feather
English equivalent: To make a mountain out of a molehill
This idiom refers to the act of making something unimportant seem very important. 
8. Köp inte grisen i säcken.
Literal translation: Don't buy the pig in the bag.
English equivalent: To buy a pig in a poke 
Don't buy something without having inspected it first. This proverb is also a warning against rash decisions.
2. Swedish Proverbs About Life
You know those sayings that make you feel all fuzzy inside, and leave you with a lovely feeling of knowing what life's all about? Well, Swedes have quite a few of those! 
These Swedish proverbs about life will make your heart melt like an icicle in front of a fire.  
9. Rädsla mindre, hoppas mer; Ät mindre, tugga mer; Gnälla mindre, andas mer; Prata mindre, säg mer, Älska mer, och alla goda ting kommer att bli din.
Literal translation: "Fear less, hope more; eat less, chew more; whine less, breathe more; talk less, say more; love more; and all good things are yours."
This one is pretty self-explanatory, if a bit long! Basically, it says that a great life boils down to relaxing, not worrying, and not being greedy.
10. Älska mig mest när jag förtjänar det minst för då behöver jag det bäst.
Literal translation: "Love me when I least deserve it, because that's when I really need it."
Again, pretty clear, yet poetic. Use this phrase if you're dating a Swede and they'll be impressed!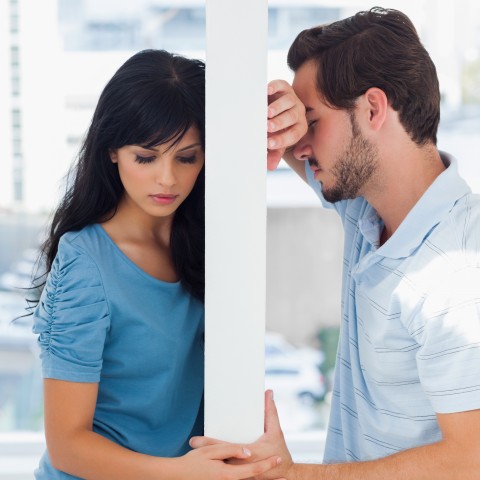 11. De som önskar att sjunga hittar alltid en låt.
Literal translation: Those who wish to sing, always find a song.
English equivalent: To make one's own luck
If you really want something, you'll find a way to get it. 
12. Ett liv utan kärlek är som ett år utan sommar.
Literal translation: A life without love is like a year without summer.
I mean, imagine a year in Sweden with no summer. That's how important love is in life. You can definitely see how much Swedes love their summers!
13. Oro ger små saker en stor skugga.
Literal translation: Worry often gives a small thing a big shadow.
This is a beautiful way of saying, "Don't worry." Much more poetic than the cow on ice, if you ask me. 😉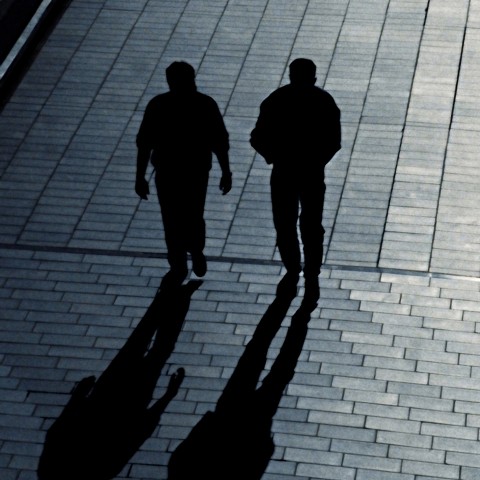 14. Borta bra, men hemma bäst.
Literal translation: Away is good, but home is best.
English equivalent: Home sweet home. 
This phrase is usually said after spending some time away from home. 
15. Ibland kan man inte se skogen på grund av alla träd.
Literal translation: Sometimes you cannot see the forest because of all the trees.
This is something along the lines of a certain Zen proverb: "When the sage points at the moon, the fool looks at the finger." Look beyond, and see the bigger picture!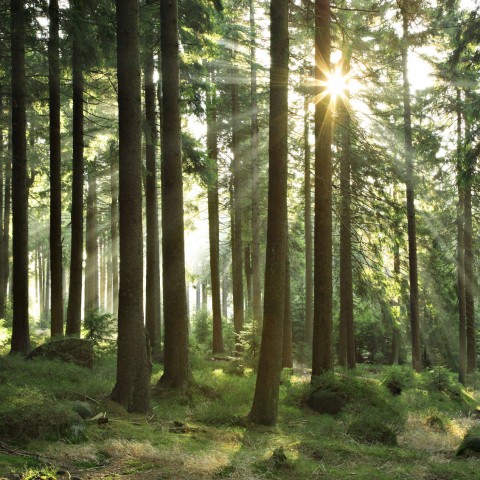 16. Delad glädje är dubbel glädje; delad sorg är halverad sorg.
Literal translation: Shared joy is a double joy; shared sorrow is half a sorrow.
Always share with your loved ones, both in joy and in sorrow. 
3. Practical Swedish Proverbs
There are sentimental truths about life, like the ones we just looked at. And then there are practical truths, like "a watched pot never boils" (I've tried, it's a real thing!). 
So let's dive into some practical Swedish sayings that will make our lives easier!
17. Det bästa stället att hitta en hjälpande hand är i slutet av din egen arm.
Literal translation: The best place to find a helping hand is at the end of your arm.
English equivalent: God helps those who help themselves.
This has basically the same meaning as the English version. If you want a better life, just make it happen.
18. Dra inte alla över en kam.
Literal translation: Don't pull everybody over the same comb.
English equivalent: Don't judge a book by its cover.
This proverb just means that you shouldn't generalize people.
19. Det finns inget dåligt väder, bara dåliga kläder.
Literal translation: There is no bad weather, there are only bad clothes.
This one is widely used in the winter months, and for a reason! But if you think there's something wrong with the Swedish winter, think again: you're probably just wearing the wrong clothes.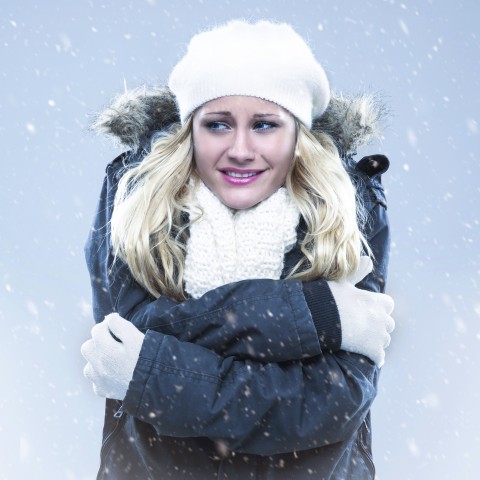 20. Den enes bröd är den andres död.
Literal translation: One man's bread is another's death.
One person's fortune is another's misfortune. This one is often said in a philosophical manner to describe a situation where one prospers from the misfortune of another.
21. Den som köper det han inte behöver stjäl från sig själv.
Literal translation: He who buys what he does not need steals from himself.
This is a great anti-consumerist Swedish proverb. If you don't need something, just don't buy it! 
22. När den blinde bär den lame går båda framåt.
Literal translation: When the blind man carries the lame man, both go forward.
English equivalent: Unity is strength.
It's a weird way of saying it, but it basically promotes collaboration to overcome problems… The Blind Man and the Lame is actually a Greek fable!
23. Lycka ger aldrig; den lånar bara ut.
Literal translation: Luck never gives; it only lends.
English equivalent: Luck is loaned, not owned.
You may have a lucky strike, but rest assured it won't last! 
4. Swedish Proverbs Shared with English
Some proverbs are, let's say…international! They appear in many different languages, probably as a result of early travelers sharing their wisdom with different people in different places.
Here are some Swedish proverbs that also exist in English (and in many other languages, too!). 
24. Gräset är alltid grönare på andra sidan.
The grass is always greener on the other side.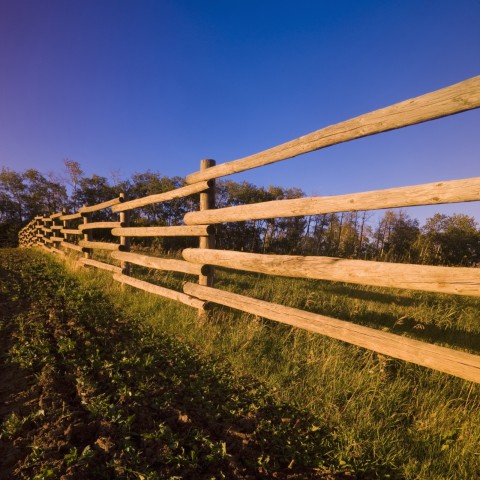 25. Gråt inte över spilld mjölk.
Don't cry over spilled milk.
26. Den som spar han har.
Savers, keepers.
27. Andra tider andra seder.
Other times, other customs.
28. Betala med samma mynt.
To pay back with the same coin.
29. Affär är affär.
Business is business.
30. Allting går igen.
What goes around comes around.
5. Conclusion
"All good things must come to an end…" But it's not really the end, is it? There's so much more to learn about the Swedish language! 
As they say, "Practice makes perfect," so continue practicing your Swedish language skills on SwedishPod101.com. Using all the features we offer (audio podcasts, videos with transcriptions, word lists, a dictionary, and more), you'll pick up this beautiful and interesting language in no time. 
And remember, if someone you know feels down one day, cheer them up with one of the humorous Swedish proverbs from this list and make them laugh… We already know what the best medicine is, right?
Which of these Swedish proverbs is your favorite, and why? Let us know in the comments!