How long was it after you heard the word "IKEA" that you started studying Swedish?
IKEA, like meatballs and beautiful nature, produces a strong image of Swedish culture and the Swedish people.
When you study a language, it's important to know about the culture of where that language is spoken. If you learn from dictionaries and textbooks alone, you'll never get a sense of what life is like on the streets in that country; if you only watch YouTube street interviews, you'll never know what the literature is like.
How up-to-date or complete are your mental images of Sweden?
On this page, you'll get to know Swedish culture a bit better. This knowledge, in turn, will act as an important complement to your language studies now and in the future.
Table of Contents
1. Values and Beliefs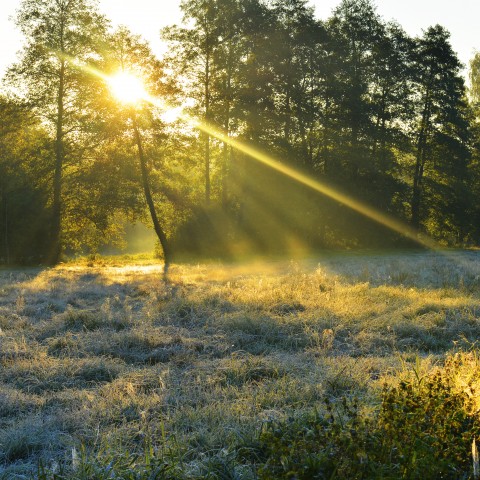 Unlike many other diverse or fractured cultures around the world, we can easily point to a "Swedish Culture" based on the general population's values and beliefs alone—before diving into all the other things that make up what culture really is. 
One of these Swedish culture characteristics is that Swedish people feel at home in a collectivist society.
This is reflected in political and economic discussion as the "Nordic Model," describing the social structure and economic organization offered in Denmark, Norway, and Sweden. The state is expected to take care of its people, and it's only able to do so if everybody in the society contributes.
Swedes feel at home with a government that provides generous social welfare benefits such as healthcare, for instance, because they feel that they're all paying into it for the benefit of everyone in the country.
Finally, every Swede would tell you that they have a deep love of nature in their country. Cities are built with wide bike lanes and pedestrian paths so people can enjoy the world at a natural pace, and there's always green space to be found. In the countryside, there's actually a law guaranteeing everyone the right to camp and hike on all land, as long as it's done in a responsible way with all waste and garbage picked up afterwards.
2. Philosophies and Religions
Religion and mindset are two key elements of Swedish culture and traditions. 
When it comes to religion, a glance at demographics will give you a very different picture than an interview on the street would, for instance.
On official censuses, the vast majority of Swedes are Lutheran Christian, that is, following Christian teachings but not paying close attention to the Pope. However, Swedes will tell you that this is pretty much in name only. Most Swedes rarely attend church services, with fewer than 20% of the population reporting that religion is important to them.
The big numbers come from the fact that until 1996, all newborn children in Sweden were automatically members of the Svenska kyrkan (Church of Sweden), which stopped being the state church in 2000. If your parents didn't unregister you or you haven't gotten around to it, you're still counted as Lutheran in the books!
Since the 1960s, immigration into Sweden has also brought with it diverse religions, including several hundred thousand followers of Islam. Because of this, it's more common to see mosques and halal restaurants from time to time in Sweden than it was previously.
There's also one general philosophy in Sweden that most Swedes would say is the quintessence of Swedish culture, tying in with the points made in the last section. This is lagom, a word roughly translating to "moderation." Swedes might describe lagom as:
Inte för mycket, inte för lite. / "Not too much, not too little."
This applies to physical moderation (such as with fast food and alcohol), but also to social moderation where individuals don't want to be seen as overbearing or sticking out too much from the crowd.
3. Family and Work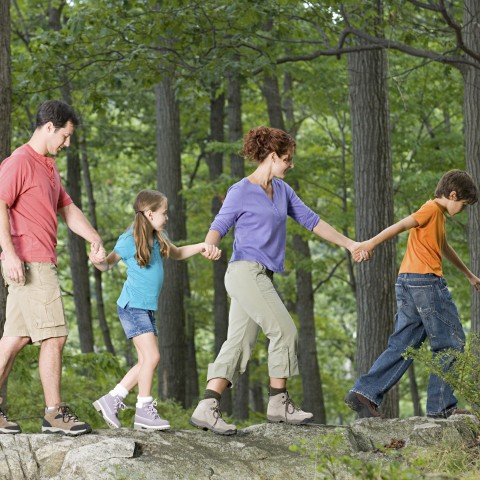 The Swedish family, or familij, tends to be small. Usually, people don't live with their extended family and instead live with both parents until they're old enough to get a job and move from home. Many university students live independently in Sweden.
In Sweden, it's considered normal to move out of your parents' house as soon as you can, even if that means living by yourself in the same city where your parents live. Swedes enjoy their privacy! Stockholm, for instance, has a huge proportion of single-occupied apartments and this has contributed to a large housing crash.
There aren't many "stay-at-home moms" in Sweden. Most families have two working parents, and this is made possible by generous family leave policies mandated by law for both father and mother to remain salaried while taking care of a new child.
Housework is divided equally among the family members, at least based on age. Everyone pitches in to cook and clean, and they take care of each other both inside the home and out.
When it comes to actual careers, Swedes work a little less than eight hours a day on average and take a little more than a month of vacation during the year, mostly during the summer. This is why it always seems like every hostel has a couple of Swedish tourists no matter where you are!
The Swedish workplace culture is rather conservative despite the emphasis on work-life balance. Men and women are expected to wear modest and formal clothing at the very least, though lately this has become more relaxed.
4. Art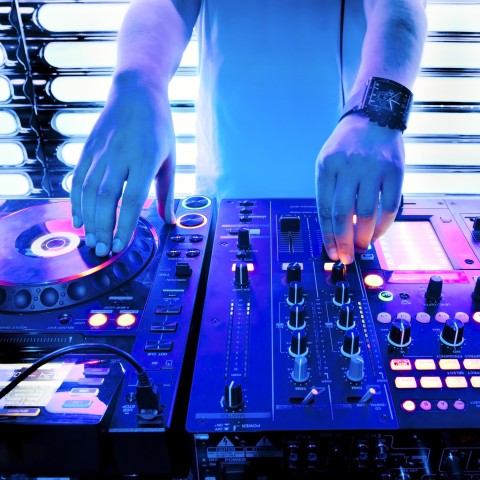 Sweden has actually had a bit more success than its other Scandinavian neighbors in promoting a unique type of minimalist and utilitarian design for tools, furniture, and household appliances. This is the world-famous Scandinavian Design, brought to consumers around the world by the Swedish company IKEA.
As for music, the most well-known Swedish band of all time is most likely the 1980s pop group ABBA. Folk music enthusiasts will find plenty to like in Swedish traditional music as well, from Viking Age stuff all the way up to the folk revivals of the past century.
Finally, at the turn of the twenty-first century, there were short-lived yet well-loved Swedish electronic music crazes for the likes of Swedish House Mafia and Basshunter.
5. Food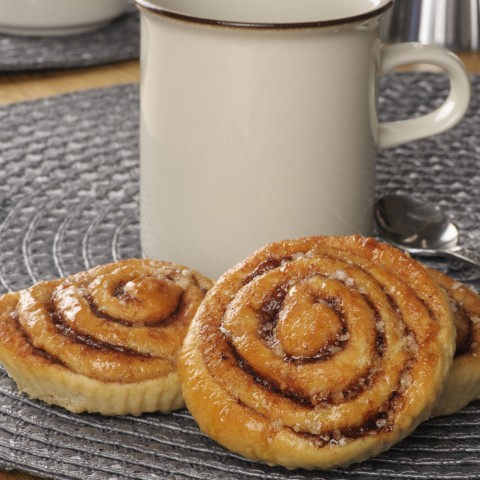 Swedish culture and food go hand in hand. We actually have an article all about Swedish food coming out soon, so stay tuned for that!
The first thing most people think about is meatballs (köttbullar). When you started learning Swedish, that might have been one of your first words!
Beyond that, though, there's a whole world of Swedish cooking waiting to be explored. A lot of it can be considered "rustic" cooking, as many beloved dishes come from simple home cooking from the countryside. Examples of this include fried cabbage, salted fish, and thick brown bread.
Swedes are also big fans of sweet food in general. This is quite evident when you take a look behind the counter glass at a Swedish café: you'll see a huge array of pastries ripe for the taking, usually covered in some kind of glaze or powdered sugar. Princess cake might be the most famous Swedish pastry, but cinnamon buns also trace their roots back to Nordic cuisine.
And it only makes sense that Swedish cafés have such great snacks. The fika culture of lunch breaks at work extends outside of the working day. Fika is an activity beloved by every Swede, whether they're working or not. In fact, saying it's "beloved" might be framing it wrong—it's simply treated as an inseparable part of the cultural fabric.
6. Traditional Holidays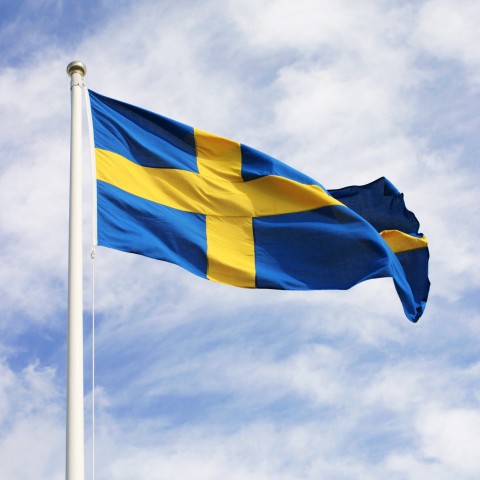 Few things are as central to the culture of Sweden than its holidays!
Sweden was never colonized by anybody, so you won't find a "Swedish Independence Day" on the calendar. Instead, there's Sveriges nationaldag ("National Day"), celebrated on June 6 every year. Interestingly enough, it commemorates the election of King Gustav Vasa from way back in 1523, but it wasn't recognized as a holiday until the early twentieth century. On National Day, Swedes get together to wave flags, march in parades, and even visit the Stockholm Palace cost-free!
On May 1, Swedes celebrate International Workers' Day, or May Day, with parades and a day off work.
Finally, jul (Christmas) is celebrated with Advent lights and decorated Christmas trees. In Sweden, Christmas is typically celebrated on December 24 instead of December 25, when it's celebrated in many other countries. Families exchange gifts on Christmas Eve and then have Christmas Eve, Christmas Day, and annandag jul ("Boxing Day") off to relax.
7. Conclusion
How much did you learn about Swedish culture and customs today? And more importantly, are you excited at the prospect of learning even more about Swedish culture? Let us know in the comments! 
Try out SwedishPod101, the number-one online platform for learning the Swedish language. With cultural notes in practically every lesson, you'll get both a language and cultural education at the same time in a seamless package. The Swedish language and culture really do complement one another, as you'll naturally pick up both just from watching and listening to the language materials online.
Sign up today and bring your Swedish skills way past just the next level!