Ever thought to yourself: What is a verb? 
In addition to nouns, verbs are one of the most important parts of any sentence. They are the words we use to talk about actions (sjunga – sing), states of being (existera – exist), or occurrences (utveckla – develop), and they have to agree with the subject, which is who or what performs the action described. 
Basically, all sentences need a verb to be complete, and this is why it's so important to get them right when studying a foreign language! 
Verbs and tenses in Swedish are actually not as complicated to learn as those of other languages—and in this article, you'll find out why. We'll look at how to form the main tenses in Swedish and discuss when to use each one; by the end, you'll be able to use Swedish verbs with no problems!
This lesson is not going to be complicated or grammar-heavy at all, and we'll explain each concept thoroughly so that you can easily grasp them and put them to good use throughout your Swedish language-learning journey.
Table of Contents
1. The Use of Tenses in Swedish
Verb tenses are used to express when an action takes place. As you know, there are three main concepts involved here: the present, the past, and the future. 
In Swedish, there are five main tenses: one to express events in the present, three for the past (the past perfect, the past imperfect, the pluperfect), and different ways to express actions and occurrences that have not yet happened in the future.
Let's have a look at these Swedish-language tenses in detail.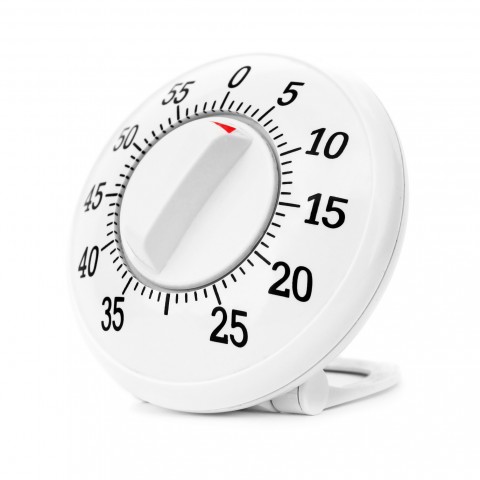 2. Presens 
The present tense (presens in Swedish) is used to talk about events that are happening at the moment of speaking, routines, and events in the near future. In Swedish, there's only one present tense form, which corresponds to both the simple present (I eat) and the present continuous (I am eating) in English.
The Swedish present tense is formed by taking the stem of the verb (which is also the imperative form) and adding -r to it: 
tala (speak)
STEM: tala 
PRESENT: talar 
If the stem of the verb ends in a consonant, then we add -er to it: 
stänga (close)
STEM: stäng 
PRESENT: stänger 
There is no extra -r after stems that end in -r:
lära (learn)
STEM: lär 
PRESENT: lär
Note that Swedish verbs only have one ending, which remains the same for all personal pronouns: Regardless of whether the subject is jag (I), hon (she), or de (they), the ending remains -r!
| | | |
| --- | --- | --- |
| Personal Pronoun | Tala (Speak) | Stänga (Close) |
| Jag (I) | talar | stänger |
| Du (You) [s] | talar | stänger |
| Han / Hon (He / She) | talar | stänger |
| Vi (We) | talar | stänger |
| Ni (You) [p] | talar | stänger |
| De (They) | talar | stänger |
3. Past
There are three Swedish past tenses: the preteritum (past imperfect), the perfekt (present perfect), and the pluskvamperfekt (past perfect). Let's have a look at when to use each one and how to form them!
A- Preteritum
The preterite (or imperfect) tense is used to talk about an event that happened in the past and is now over. 
Often, but not always, Swedes specify this by using an expression of time: igår (yesterday), förra veckan (last week), under 1702 (in 1702), på 1600-talet (in the seventeenth century), etc. 
Let's learn the rules for forming the preterite (remember, Swedish verbs take the same ending for each person/subject):
For stems (imperatives) that end in a vowel or in most consonants, we just need to add a -de. Imperative + -de = Preteritum. If the stem ends with double -nn or -mm, we remove one and add -de (e.g. känna – feel).
Sluta → Slutade (Stop → Stopped)
Krama → Kramade (Hug → Hugged)
Stanna → Stannade (Stay → Stayed)
Ring → Ringde (Call → Called)
Känn → Kände (Feel → Felt)
Följ → Följde (Follow → Followed)
If the stem ends in a k, p, s, or t, we add a -te instead of a -de.
Imperative + -te = Preteritum.
Tänk → Tänkte (Think → Thought)
Köp → Köpte (Buy → Bought)
Läs → Läste (Read → Read)
Byt → Bytte (Change → Changed)
With short verbs, we add -dde. For example: Imperative + -dde = Preteritum.
Tro → Trodde (Believe → Believed)
Bo → Bodde (Live → Lived)
Klä → Klädde (Dress → Dressed)
And finally, there are irregular verbs. At least you'll only have to remember one form!  
Exceptions:
Skriv → Skrev (Write → Wrote)
Drick → Drack (Drink → Drank)
Var → Var (Be → Was)
Gör → Gjorde (Do → Did)Ha → Hade (Have → Had)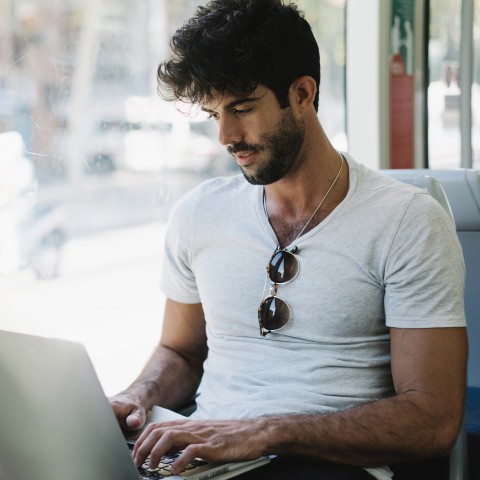 To write
B- Perfekt 
In Swedish, the present perfect tense is similar to its English equivalent. It's used to talk about actions and events that started sometime in the past and might or might not still be happening now.  
With this tense, we can use an expression of time that does not refer to a specific moment in the past—redan (already), tidigare (earlier), nyss (recently)—or one that refers to a time that isn't over yet, like i dag (today), den här veckan (this week), or i år (this year).
This tense consists of two parts: the verb har (have) and the past participle of the verb you're using. 
To form the past participle, just add a -t to the verb stem (imperative form).
For example:
Sluta → Slutat (Stop → Stopped)
Krama → Kramat (Hug → Hugged)
Stanna → Stannat (Stay → Stayed)
Ring → Ringt (Call → Called)
Of course, there are irregular verbs that you'll have to learn by heart (just as there are in English!).
Once you have the past participle, you can form the perfect tense with the verb har:
Jag har talat…
I have spoken… 
Du har slutat…
You have stopped…
C- Pluskvamperfekt 
This tense is used to talk about an action that was completed before another event or action in the past, just like the past perfect in English: He had gone when I arrived.
To form it, we simply take the past participle of the verb and add the past tense form of the verb har: hade (to have, had). 
Jag hade talat…
I had spoken… 
Du hade slutat…
You had stopped…
Have a look at the table below, where you'll find examples of the perfekt and pluskvamperfekt.
| | | | |
| --- | --- | --- | --- |
| Personal Pronoun | Present Perfect: Har  | Past Perfect: Hade | Tala (To speak) |
| Jag (I) | har | hade | talat |
| Du (You) [s] | har | hade | talat |
| Han / Hon (He / She) | har | hade | talat |
| Vi (We) | har | hade | talat |
| Ni (You) [p] | har | hade | talat |
| De (They) | har | hade | talat |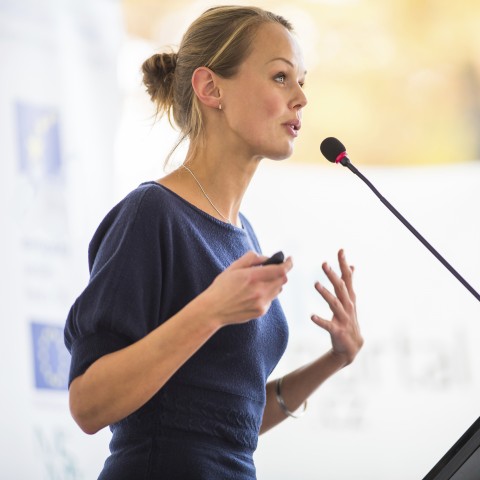 I had spoken.
4. I futurum
As we already mentioned, it's quite common to use the present tense (usually together with an expression of time indicating the future) to talk about future actions or events.
That said, there are also other ways of expressing it: 
tänker (implies the intention of the subject) + INFINITIVE

Vi tänker flyga hem.
We're intending to fly home.
ska (implies a stronger intention of the subject or someone else) + INFINITIVE

Jag ska resa till Amerika i höst.
I'm going to America in the fall.
kommer att (used for prediction, no intention implied) + INFINITIVE

Du kommer att tycka om min vän.
You will like my friend.
5. Hjälpverb
Auxiliary verbs, or "helping verbs," are used a lot in the Swedish language. They "help" the main verb describe an action or a state in a particular aspect. In English, the main auxiliary verbs are "to be," "to do," and "to have," but there are also "will," "shall," "can," etc. 
In Swedish, these verbs are often irregular, so here's a table with their conjugations!
| | | | | | |
| --- | --- | --- | --- | --- | --- |
|   | Infinitiv | Imperativ | Presens | Preterirum | Supinum |
|   | INFINITIVE | IMPERATIVE | PRESENT | PAST TENSE | PAST PARTICIPLE |
| OUGHT TO | Att böra | . . . | Bör | Borde | Bort |
| MAY | Att få | . . . | Får | Fick | Fått |
| HAVE | Att ha | . . . | Har | Hade | Haft |
| CAN | Att kunna | . . .  | Kan | Kunde | Kunnat |
| WILL, SHALL | Att skola | . . . | Ska | Skulle | Skolat |
| WILL, WANT | Att vilja | . . . | Vill | Ville | Velat |
| MUST | . . . | . . . | Måste | Måste | . . . |
| NEED  | Att behöva | Behöv | Behöver | Behövde | Behövt |
| USED TO | Att bruka | Bruka | Brukar | Brukade | Brukat |
| START | Att börja | Börja | Börjar | Började | Börjat |
Remember, these verbs are used with the infinitive form of the main verb:
Jag kan tala.
I can speak.
Hon ska tala.            
She will speak.
Han vill inte tala.      
He does not want to speak. 
Vi behöver tala.       
We need to speak.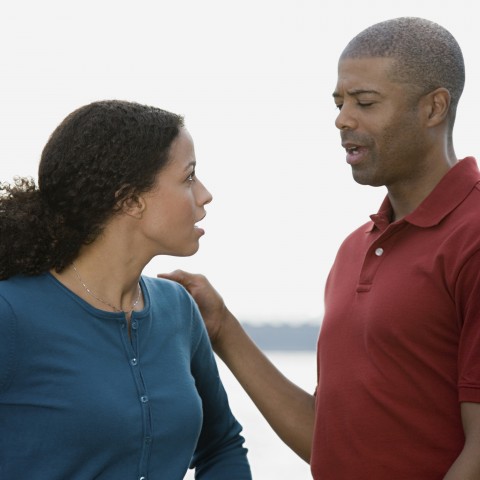 We need to speak.
6. Swedish Tenses: A Summary
We hope that this short article was of help to you in gaining some insight into Swedish tenses and how to use them to talk about the past, present, and future!
As we've seen, learning how to use verbs and verb tenses in Swedish is actually quite simple! All you need to learn is one ending for all personal pronouns…and some irregular verbs! Not too complicated, after all!
If you want to learn more about verbs and have access to much more Swedish learning material and info, visit SwedishPod101.com. Here, you'll find lessons for learners at every level, grammar explanations, word lists, a Swedish-English dictionary, and much more. 
So what are you waiting for? Start learning and practicing Swedish with us, and you'll start to improve every day until you've mastered the use of Swedish verbs and tenses! 
Before you go, let us know in the comments how you feel about Swedish tenses. More confident, or do you still have questions? We'd be glad to help!
June 25, 2021
Learning to understand, speak, and think in a different language is an amazing and fulfilling process. When we learn a foreign language, not only do we add a new skill to our repertoire, but we also change the very way we see and think about the world and our relationship to it. 
If you're considering taking up Swedish, you've likely asked these questions at some point: How long will it take to learn Swedish? And is it worth the commitment?
We'll get to the first question in a bit. As for the second question: Absolutely! 
Did you know, for example, that if you learn Swedish you'll also be able to understand Norwegian and Danish? This will open up the whole Scandinavian world to you! Three languages for the price of one! 
Language lovers would all like to spend endless days learning Swedish and all its nuances… But, nowadays, time is money and the reality of our world can be quite different.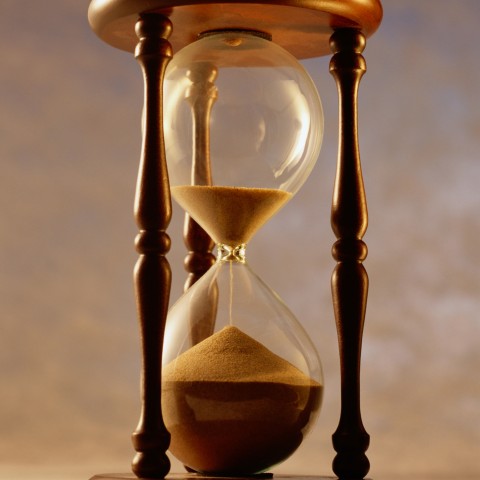 We all instinctively look for the fastest and easiest ways to learn, so that we can start practicing and using our new skills early on to find a better job, travel, or communicate with a friend or loved one.  
It would be great if we could know, right from the start, exactly how long it takes to learn a language. This way, we would be able to make long-term plans and know what to expect. However, the reality is that there isn't one best way to learn and there's certainly no set timetable for learning Swedish! 
Everyone learns according to their experience, time, and motivation. How quickly you learn will depend on many other factors, too. 
Let's have a look at these factors and discuss how to take advantage of this knowledge to start learning as fast as possible.
Table of Contents
Experience
One of the most important things to take into consideration is your general experience with languages. 
The Language(s) You Speak
What's your native language? And what other languages do you know? 
Yes, this will actually be a defining aspect of how quickly you'll be able to pick up Swedish. 
If you're a native or near-native English speaker, you're in luck! Swedish and English actually share the same roots, and their grammar and sentence structure are pretty similar! It gets even better if you already speak Dutch, German, and obviously, Danish or Norwegian. 
If you're a native speaker of a Semitic language such as Arabic, on the other hand, it might be a little trickier—but all the more challenging and rewarding! So, don't be discouraged. Just be aware that your native English friends might just have a bit of a headstart…it doesn't mean they'll learn it better than you! 
Your Previous Language Learning Experience
Another essential aspect to consider is your previous experience in the field of language learning. 
Have you ever learned a foreign language before?
If you already speak a foreign language fluently, or were brought up bilingual, you'll likely be able to learn Swedish faster than other people. Many studies and research have now proven that bilingual people find it easier to study and learn a third language, as they're naturally more accustomed to being exposed to different languages. 
Even if you're not bilingual, having studied and learned a foreign language at any point in your life will probably help. This is because your language-learning mind is already used to memorizing words and rules, as well as looking at different letters and symbols—a definite advantage!
Basically, having skills in one language will help you gain fluency in another language (even if the two languages are totally different)!
Your Previous Grammar Knowledge
One of the first steps to take when you're learning a foreign language is to discover and study how it's built and how it works. This usually means learning and understanding its structure and grammar. 
If you have some previous experience studying grammar and syntax, even if only in your own language, it will be much easier and faster for you to study the syntax and grammar of a foreign language. 
So, if you're planning to start learning Swedish, it's a good idea to have some grammar foundations to build your knowledge on! 
Learning Style
The way you study and learn is another essential factor in how long it takes to learn Swedish.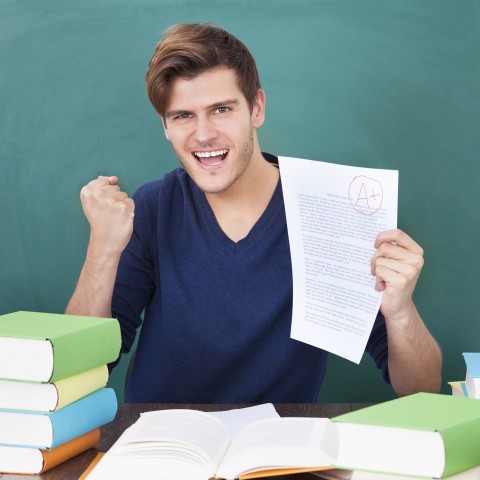 Your Methods
If you limit your learning to a classroom setting, it will surely take you a little longer to learn and start using your language skills with confidence in the real world. Here's how to learn the Swedish language faster: Expose yourself to Swedish outside the classroom! This will shave quite a few hours off your required learning time.
Pick up the habit of reading Swedish newspapers, watching films and series in Swedish, and listening to Swedish podcasts while you drive or cook. It will help. Of course, finding a conversation partner to practice with will also go a long way toward achieving fluency faster.
Your Time
There's another aspect we haven't mentioned yet, even though it's actually the most important determining factor in how long it takes to learn Swedish: The time you put into it!
If you want to learn quickly, you should dedicate as much time to studying as you possibly can. 
Ideally, you'll want to practice daily. Research has shown that students who dedicate at least an hour a day to language learning—whether studying grammar, memorizing words, watching a series, or reading a book—end up learning significantly faster than those who don't stick to a daily schedule.
And if it's an option for you, full-immersion learning is the best method. If you can travel to Sweden and live there for a short (or long) while, that will change everything!
Approach
Learning to speak Swedish will be a much easier, more fluid process if you take the right approach. Here's what I mean…
Your Motivation
It's no secret: Staying motivated is an essential aspect of learning a new language. What are your reasons for learning Swedish?
Have these reasons clear in your mind, and set weekly (or even daily) goals for maximum efficiency. Keeping your reasons in mind will help you stay motivated and interested in learning this beautiful language every day! 
Your Attitude
Keeping your spirits and motivation up will make your language learning more effective, and it will help you get through the tough times with a positive attitude. 
The secret is to see studying as a fun and interesting activity…something you're choosing to do, rather than something you're forced to do.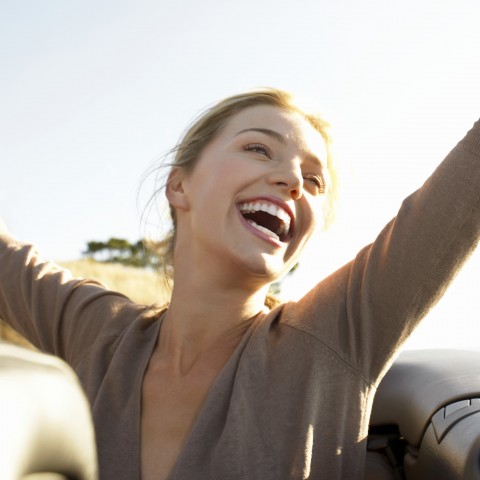 Remember: Knowing a foreign language will open your mind and your horizons, and it will give you a great set of skills to use in your daily and professional life. 
When you think about it this way, you'll always be motivated to learn something new every day. This will make the process not only more enjoyable, but also much faster! 
How Long Does it Take to Achieve Beginner/Intermediate/Advanced Level?
So, let's get to the point. 
How long does it take an English speaker to learn Swedish?
Following is a quick guide on how long it might take to reach a beginner, intermediate, and advanced level of Swedish. Keep in mind that these numbers are just estimates, and exact times will vary based on the factors we described above. 
Beginner
As a Swedish beginner, you'll be able to introduce yourself, understand slow spoken language, and ask basic questions (probably making some mistakes along the way). 
If your goal is to be able to greet people, order a meal at the restaurant, have some basic reading skills, and understand sentences pronounced slowly and carefully, this level is probably sufficient.
You'll be able to do all these things with just about 180-200 hours of Swedish classes (to reach levels B1-B2). This means that if you're motivated and willing to put in 10-15 hours a week, you could travel to Sweden without any worries in just over 3 months.
So get studying and you'll soon be having some basic conversations!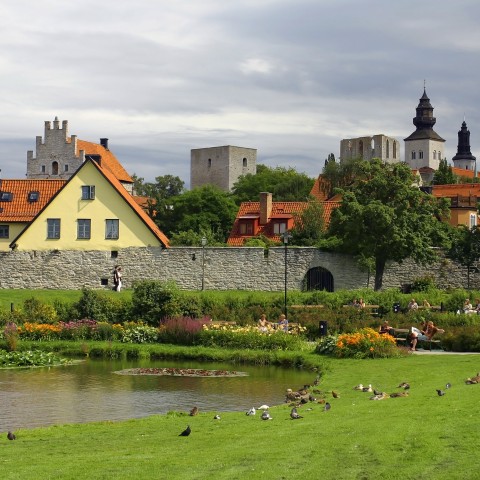 Intermediate
Once you reach an intermediate level, you'll be able to understand everyday conversations (when spoken clearly), even if you have to ask some questions to keep up. This level will also allow you to read and watch the news and other videos with few problems. If you're traveling, you'll be able to ask for and follow directions with no problem and you'll also be able to enjoy basic interactions with locals about familiar subjects. 
We estimate that, to achieve an intermediate level of Swedish, you'll need about 350 hours of study. This means that, if you dedicate around 15 hours a week to practicing your Swedish, you'll be able to get to this level in just 6 months! 
Advanced
If you're setting out to achieve fluency, this is what you're aiming for. Once you have advanced language skills, you'll be able to deal with any kind of situation that may arise in your daily life abroad or while traveling. You should also be able to have long and detailed conversations with native speakers. You'll be able to enjoy watching movies and reading books in Swedish with no problem. 
In other words, you'll be fluent. (Even if there's always something new to learn about this intricate and beautifully complex language!)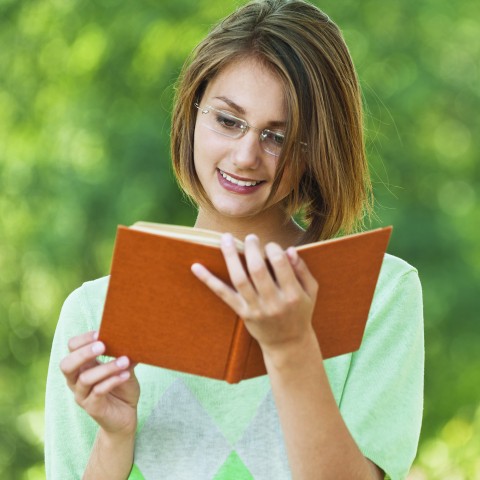 According to the U.S. Foreign Service Institute (FSI), you'll need about 750 hours of study to become fluent in Swedish. This means that if you dedicate 12-15 hours a week to studying, you'll be able to speak like a pro in just a year! 
If this seems like a long time, take into account that harder languages like Japanese or Arabic may take up to 2200 hours—three times as long as Swedish! 
How Our Website Can Help
So, what are you waiting for? The perfect time to start learning a foreign language is now! 
The sooner you start learning, the faster you'll achieve your language goals and start speaking Swedish.
If you want to keep motivated and make your language learning adventure as easy as possible, check out the content on SwedishPod101.com. Here, you'll find all kinds of language learning materials: vocabulary lists, lessons for all levels, dictionaries, blog posts, and more.
As we explained, how long it takes to learn Swedish really just depends on how much time you're willing to invest in learning. Our online Swedish courses and resources are designed specifically to give you all the right tools to learn the language as quickly and easily as possible. Make sure that your precious time is well-spent!
Whether you're a beginner learner who wants a survival course or an advanced speaker who's looking to refine your skills, you'll find what you're looking for here.
Before you go, we're curious: How likely are you to start learning Swedish after reading this article? Feel free to let us know if you have any questions or concerns—we'll be glad to help you out the best we can!